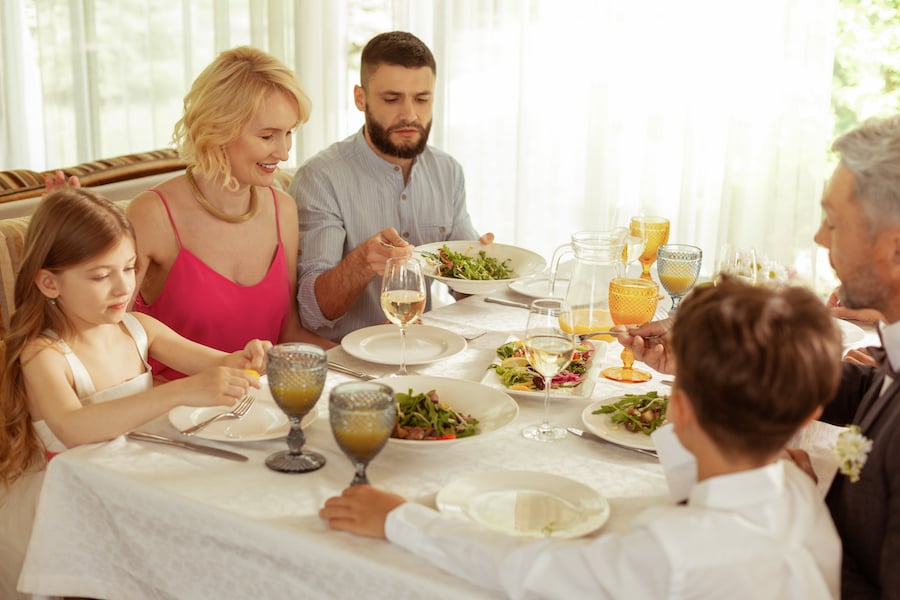 These days, companies across all industries are trying to unlock the secret code and marketing strategies that will engage Millennials and self-proclaimed foodies. Not only are Millennials the largest target market of buyers in the United States, but they're among the youngest age groups — with Gen Z close behind — which leaves many companies hoping to establish a relationship with them that remains sustainable into the future.
While it would certainly be foolish for companies to ignore future audiences, many are doing so at the risk of alienating their current buyers.
Gen X Spending Far Outweighs Millennials
Sandwiched between the Baby Boomer generation and Millennials is another important demographic of buyers in the U.S.: Generation X. This generation born between 1965-1980 is sometimes referred to as the forgotten generation and treated like the neglected "middle child." But for a group of people smack-dab in the middle of their professional careers and adult life, they hold a lot of buying power.
In fact, tech-savvy Gen Xers have the highest incomes after tax than any other generation and spend the most, according to a recent study. Of special note for food manufacturers is that Gen X consumers use much of their spending power on food purchases, spending about $2,000 more than Millennials each year.
Millenials are subject to more financial hardships than previous generations due to increased levels of student loan debt and lower levels of personal income. On the other hand, most Gen Xers are in a steady career and working toward retirement.
Apart from their increased buying power, however, Gen X has a lot more to offer to food manufacturers than one might think. The International Food Information Council Foundation, in partnership with the American Institute for Cancer Research, examined the food and health attitudes of Gen X consumers. The study found that Gen X consumers are much more focused on weight loss (64% vs. 51% of the general population) and improving appearance, with one-third having followed a specific eating pattern or diet during the past year,
The study also found that 48% of Gen X consumers consider whether a food or beverage might reduce their risks of developing cancer prior to making a purchase. Prevention of heart disease, diabetes and other health conditions were almost equally important.
Innova Market Insights found that Gen X is also concerned with maintaining emotional well-being, with 55% of them taking steps to improve their mental health. Their findings indicate that "natural, positively processed and guilt-free products are most likely to make connections with Generation X consumers."
Appeal to Gen X With Nutritional Products
Rather than focusing most of your efforts on a niche demographic, don't forget to invest some effort into the people who likely drive a large portion of your sales. Gen X consumers are increasingly looking for products that can provide anti-aging benefits and improve their health for the long term.
As U.S. consumers become more and more health conscious about the foods they eat, make sure you understand how you can help these Gen X consumers enjoy a healthier diet. As they get older, Gen Xers understand that a protein-rich diet has many health benefits; it's up to the food manufacturers to provide it. In fact, increased protein intake is a major initiative across all generations and is an important factor in the latest top diet trends.
A Classic & Trusted Protein Solution
One of the easiest and best ways to add a high-quality protein boost to your products is with whey protein. Not only is whey superior in quality and digestibility to other popular protein options, but it also has the cleanest, most neutral taste of many available options. That's important, because nutritional content isn't necessarily a deal breaker; taste is the top consideration of all consumers.
Not only do whey proteins offered by Grande Custom Ingredients Group offer clean flavors; they're clean label aligns with today's demands for ingredient transparency and authenticity. And when you use any of our whey protein solutions, your new lower-fat formulation will still maintain the original product's taste and texture while appealing to health-conscious consumers of all generations.
Whereas commodity whey protein manufacturers use a one-size-fits-all formulation, our products come in a range of formulations to better match your unique original texture. And whether you need protein for a sauce, spread, crunchy snack, or beverage, we offer a variety of products for use in different applications as a partial replacement for heavy cream, cheese and other high-fat ingredients.
If you're looking for a high-quality whey protein solution that will help you reach health conscious consumers – especially Generation X – without sacrificing taste, texture, or quality, look no further than Grande Custom Ingredients Group. For more information about how our products can be used in different applications, contact one of our food scientists today!