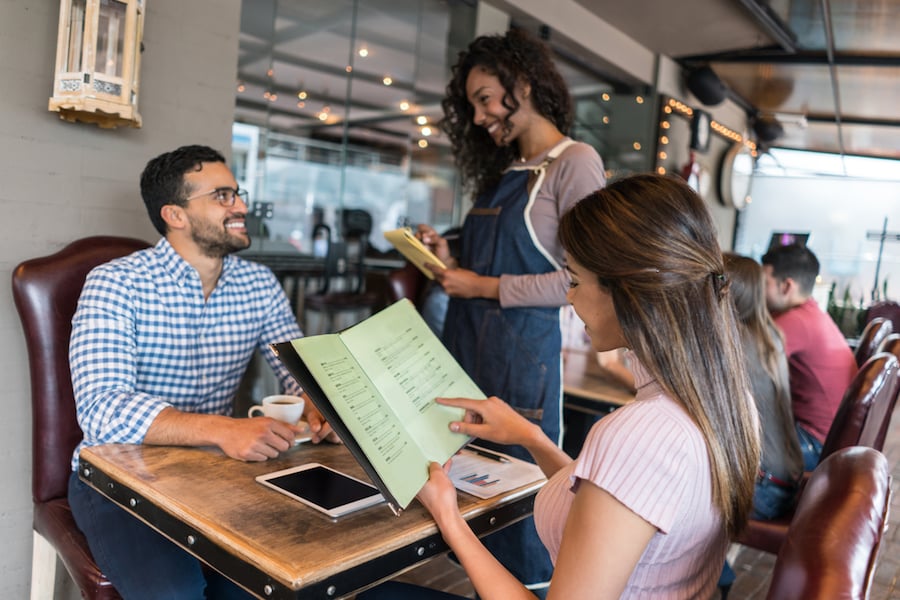 The weight loss industry has now topped $72 billion in annual worth. Even with the move toward promoting positive body images and away from pencil-thin models, U.S. consumers overall are clearly still obsessed with weight loss and dieting.
Many popular diet trends now discourage calorie counting, but the science behind weight loss hasn't changed through the years: it's still a matter of expelling more calories than you take in.
Including calorie counts on labels has done little to dissuade consumers from eating too many of them in the past, as evidenced by the growing obesity epidemic. A recent study, however, showed that the key may lie in not whether they're listed, but how they're listed.
Current Labeling Requirements
In 2018, chain restaurants with more than 20 locations, as well as similar retail food establishments, were issued rules about providing nutrition information on their menus. Many food manufacturers are responding to consumer demands for clean labels and ingredient transparency, and have already put in motion their compliance with new nutrition facts food label requirements for packaged foods.
Those label changes are intended to help consumers make more informed food choices. Manufacturers with more than $10 million in annual sales must adopt the new label standards by January 1, 2020, with those earning less than $10 million having a year longer.
Included among these rules is a requirement to list realistic serving sizes on packaging to better inform consumers about how many calories they'll consume in one sitting. The jury is still out on whether these new label requirements will have much impact on our collective waistlines. A recent study, however, revealed that a simple alteration to a menu's design or on food labels could be the key to helping consumers make better nutritional decisions.
Simple Label Design Alteration Influences Consumers
Where the calorie count is positioned on a food label or menu has been shown to have a significant impact on how many calories are eaten. Researchers determined that simply placing calorie information first — on the left side of a menu item — led to eating fewer calories.
The study was conducted with a sampling of 150 participants who were given three different menus which had either no calories listed, calorie information to the left, or calorie information to the right of each food item.
What did they find? Menus that had calorie information on the right fared no better than menus that listed no calories at all. However, participants who received a menu containing calorie information on the left ordered items that contained nearly 25% fewer calories!
Researchers wondered if the effect was simply a novelty factor, so they went a step further and conducted a similar test for Hebrew-speaking individuals. Unlike English, the Hebrew language is read from right to left instead of left to right. This group's results showed that individuals who received menus written in Hebrew that listed items with calories to the right of menu items also ordered fewer calories.
The psychology that lies behind these findings suggests that people's decisions and feelings are greatly influenced by the information their brains process first. Rather than being drawn in by the positive feelings of enjoying a cheeseburger with all the fixings, the facts about its nutritional value being shared first can make them more mindful of their decision.
Consumers Still Care About Calories
While further research needs to be conducted, this compelling study should be considered by food manufacturers that want to emphasize nutrition and highlight their low-calorie, low-fat products. They may want to look at how they design their labels and position their nutritional information. Consumers clearly still care about calories, and making nutritional information more accessible and prominent on labels can help them make better decisions.
Low-calorie food still needs to appeal to consumer taste buds as well. A key to reducing fat and calories in many formulations involves reducing or removing high-fat, high-cost dairy products such as milk, cheese, cream and even eggs. Unfortunately, some substitutes end up compromising flavor and mouthfeel and don't comply with clean label initiatives.
Using all-natural Grande Bravo functional whey protein for applications containing milk, cream or eggs, or Grande Gusto as an alternative to fresh or processed cheese, can lower fat and calories and maintain the same richness and mouthfeel as traditional dairy ingredients, allowing manufacturers to promote both nutrition facts and flavor. Learn more by checking out the eBook below and contacting one of our food scientists today.