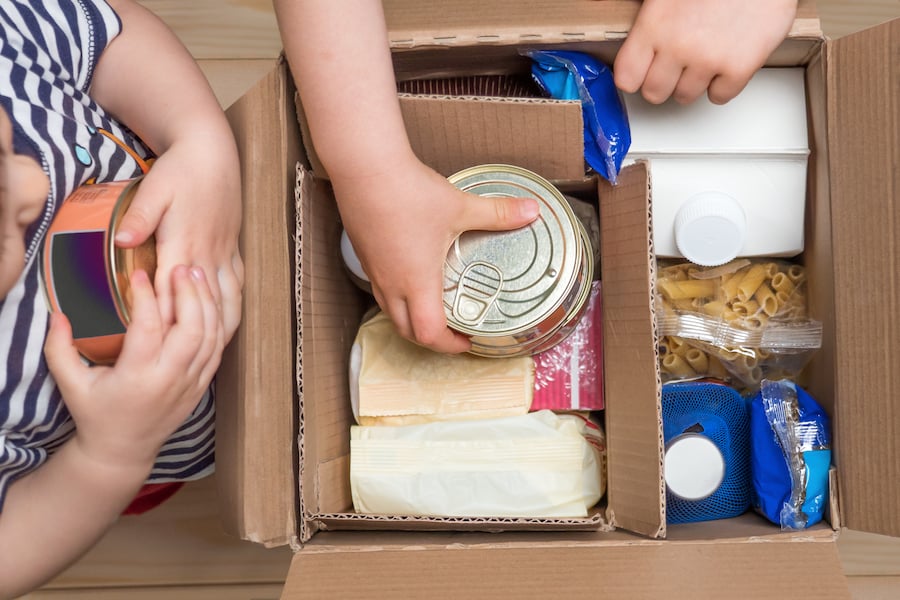 The saying that "fresh is best" is being challenged as consumers stock their shelves with canned goods and other non-perishable food items. Understandably, the pandemic played a major role in this shift in buying behaviors.
The big question for food and beverage manufacturers is, "Will it stick?"
In other words, after changes in eating patterns due to the coronavirus pandemic, will consumer habits and preferences adapt to a "new normal?" Perhaps consumers will discover that canned, packaged and frozen foods aren't the villains that some made them out to be after all.
There are several factors that will play a role in how likely consumers are to continue their purchasing habits.
Comfort Levels With Online Ordering
Previously, there may have been a wary attitude toward online shopping for groceries, but recent events forced some households to get used to the idea quickly.
Some retailers are seeing sales that rival Black Friday, with U.S. e-commerce jumping 49% in April 2020 compared to before shelter-in-place orders were issued. Online grocery sales drove most of that growth with a 110% increase in daily sales between March and April.
After becoming accustomed to online grocery shopping, the presumption is that many consumers will continue the practice as stores resume normal operations and people get out more. They'll want to make sure that the products they place in their online shopping carts arrive at their doors in peak condition.
Time to Form New Habits
As people continue to purchase and consume comfort foods, snacks, shelf-stable products and other items, there's a strong possibility that those new consumer behaviors will become hard-wired habits.
Estimates vary, but on average it takes a little more than two months for a person to form a new habit and for a new behavior to become automatic. For most Americans, the eating habits they've formed during the pandemic may have staying power.
Supply Chain Disruption
While the nation's food supply remains strong, there have been major disruptions to how and when that food gets to consumers. Some specialty items have been harder to come by, and customers who used to reach for gluten-free, no sugar added, plant-based, vegan, non-GMO products might need to adjust their preferences.
A major concern for supply chains isn't the availability of product, rather, the availability of labor in manufacturing facilities, grocery stores, trucking companies and other essential workplaces that help get products on shelves. Reliable production of food that is safe and sustainable throughout the production and delivery process will likely be a major consideration moving forward.
Clean Label Anxiety
Those who describe themselves as "clean label enthusiasts" started out feeling very anxious at the beginning of the pandemic, but their comfort level with their changing diets due to the novel coronavirus shifted over time.
In late March, 45% of these consumers reported feelings of frustration and worry over their changing diets and shopping for groceries. More than 10% bought more bread products and salty snacks, and there were increases in comfort food purchases like desserts and sweets. By mid-late April, only 25% of the same group reported feelings of anxiety.
The novel coronavirus may help consumers realize that fresh isn't always superior. Safety and shelf life may sway previous assumptions and lend to expanded palettes that include more pre-packaged foods.
Formulation Considerations
Millions of consumers shifted their food preferences, and even if only a portion of them maintain those new habits, it could spell major opportunities for food and beverage manufacturers. Purchases of shelf-stable, pre-packaged food will likely remain strong.
Formulators who offer the best of both worlds — shelf-stable and clean label — will likely appeal to the widest range of consumers. Partially replacing premium dairy ingredients, such as heavy cream, with all-natural whey protein ingredients should be a consideration.
Grande Bravo® functional whey protein, for example, not only has a long shelf life and is freeze-thaw stable, it maintains and often enhances a product's flavor and mouthfeel while reducing fat and calories. It's readily available with a strict chain of custody, and is ideal for soups, sauces, spreads, dips, dressings and a host of other shelf-stable applications for consumers, restaurants or food service establishments.
Contact the formulation experts at Grande Custom Ingredients Group to request samples or talk through your application challenge.