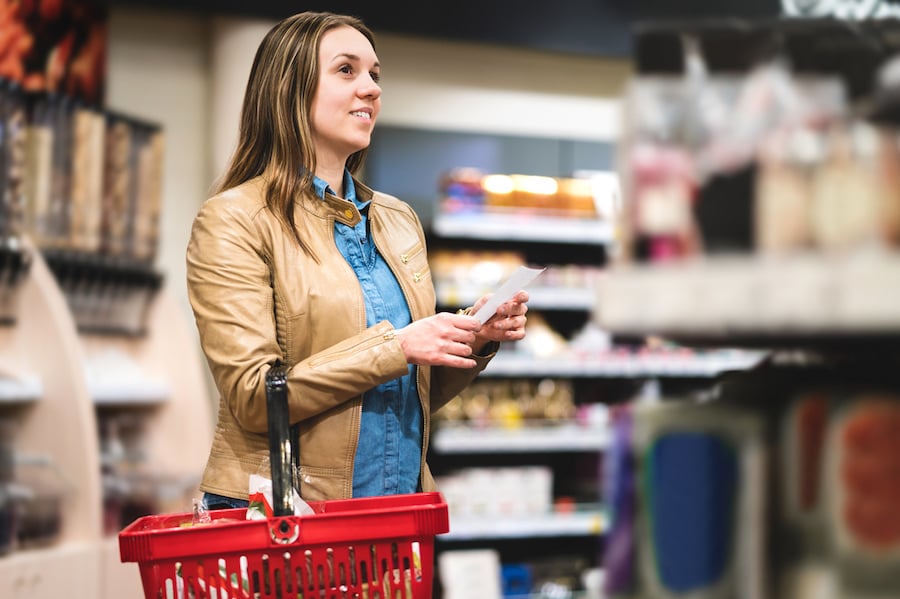 The benefits of the clean label movement for consumers are well known. A return to natural ingredients, ethically sourced products and easy-to-understand labels makes them feel good about their food choices and supports various health initiatives.
But some food and beverage manufacturers haven't been as enthusiastic about the clean label movement. Many have struggled to comply with clean label initiatives, citing increased costs and formulation challenges.
Others, however, have found the shift in consumer preferences to be beneficial for their organizations. Rather than viewing clean labels as an inconvenience that might rob profits due to reformulation challenges, some manufacturers have found a silver lining.
See how returning to simpler ingredients in your formulations can help improve your inventory controls and supply chain management practices.
Fewer Ingredients, Fewer Inventory Control Headaches
Many factors can negatively impact a food manufacturer's production line, but poor inventory controls ranks near the top. The foundation of any food or beverage product's success is ensuring that the ingredients are sustainable, economical and, most importantly, available when they're needed.
When a product's label contains dozens of ingredients, each of those items needs to be tracked in inventory and assigned separate routing. Coordinating the Bill of Materials (BOM) and routing designated quantities to various production lines requires precision and efficiency. One misstep and an entire production line can be held up due to inadequate or inaccurate supply, resulting in significant downtime. Poorly managed inventory and routing can also lead to excess waste.
Each ingredient used in a formulation will also have individual expiration dates, quality controls and storage requirements. Some may be shelf stable while others require refrigeration.
Managing a warehouse full of ingredients requires significant labor and, with each item, the chance of running low or having excess inventory grows. As a result of the clean label movement, some manufacturers are reducing the number of ingredients they need to purchase and taking back control of their inventory. By streamlining their operations, they're able to reduce inventory handling labor costs and put more effort into R&D and product improvements.
Simplified Supply Chain Management Improves Efficiencies
Not only does every ingredient in your warehouse have a separate inventory control number; chances are, each comes from a different supplier.
A complex food supply chain makes it more difficult for manufacturers to trace products back to their original source and to ensure quality and safety. One ingredient recall can wreak havoc on production schedules, and oversight could result in litigation. Consumers demand not only clean labels but ingredient transparency, meaning they want to know where their food comes from and that it originates from a safe and sustainable chain of custody.
Operationally, each ingredient vendor must be individually vetted to ensure they meet your strict criteria. Managing a single vendor relationship, including invoices, contract negotiations, credit approvals, regulatory compliance, issue resolution and other matters can be extremely time consuming. Labor costs mount with each additional ingredient supplier you partner with.
While various software platforms and IoT devices are helping ease the burden of inventory and supply chain management, they also come with added costs. Sourcing ingredients from fewer suppliers helps streamline operations and saves time and money.
Overcoming Storage Concerns for Fresh Ingredients
The clean label movement has led some food and beverage manufacturers to consider reformulating their products with fresh dairy or eggs to replace chemically modified starches and gums and other artificial ingredients. Clean label creamy applications such as soups, dressings and dips often include milk or cream, while products such as baked goods and desserts contain butter, oil or eggs.
While the practice of returning to traditional ingredients certainly can comply with clean label standards and minimize ingredient lists, it does little to reduce costs or inventory concerns. In most cases, those costs go up. That's because these ingredients often require special permits, handling and refrigeration, and there is a greater risk of contamination or spoilage.
A clean label alternative to using fresh dairy or eggs is all-natural functional whey protein, like Grande Bravo®. It can maintain the rich flavors and consistency that premium dairy provides and, because it's in a shelf-stable powder form, it doesn't come with the storage headaches of fresh ingredients.
Most importantly, consumers are familiar with whey protein as a highly nutritional product and trust it on food labels. Unlike commodity whey protein, Grande Bravo is regionally sourced from approved Midwest dairy producers who uphold ethical farming practices and provide only the best quality dairy products.
Because of its functionality, Grande Bravo can reduce or replace fresh dairy in most applications without resulting in viscosity breakdown or off flavors, and it aligns with your efforts to reduce inventory issues, simplify supply chain management and ensure product safety.
Learn more about how this innovative ingredient can help improve quality and reduce costs in our eBook below. And reach out to our team of formulation experts to discover how Grande Bravo can help you clean up your labels.