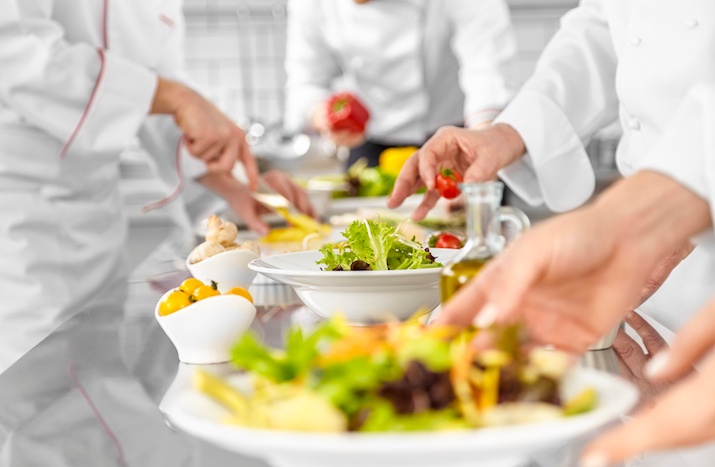 Remember the food pyramid? It used to be considered the ideal approach to nutrition and was considered the foundation of a healthy diet — a balance of fruits, vegetables, lean protein, grains and dairy. Today, many consumers are abandoning the one-size-fits-all guidelines in favor of a more customized approach.
Customizing food options isn't new, and even many quick-serve restaurant (QSR) business models have been built on build-your-own meal experiences. But one trend is going beyond customization to personalized nutrition, looking at an individual's genetics, activity levels, sleep habits and even gut microbiome to determine which foods will provide optimal health benefits. Let's take a look at this intriguing area of research and what it might mean for food and beverage manufacturers.
A New Method for Nutritional Advice
In the same way that people can determine their ancestry through DNA testing or be tested for markers to indicate risks of certain genetic diseases, researchers are now using similar methods to understand how an individual's body reacts to food differently, with the ultimate goal of delivering highly personalized nutritional advice.
Researchers in one study tested more than 800 people and monitored their blood sugar levels over the course of 46,898 meals. The findings indicated that universal dietary recommendations may have limited relevance. Despite consuming identical meals, people experienced high variances in their glycemic responses.
Using data from the study that also included physical activity, gut microbiota and other parameters, researchers developed an algorithm to predict personalized glycemic responses to real-life meals with surprising accuracy. This type of data could be the next weapon against preventing diseases such as prediabetes and type II diabetes.
What Personalized Nutrition Means for Food Manufacturers
There are some companies already using simple blood and saliva tests to develop custom meal plans, but nutritional genomics testing remains somewhat controversial. The Academy of Nutrition and Dietetics holds the position that "emerging science and the use of nutrigenetic testing to provide dietary advice is not ready for routine dietetics practices."
Offering personalized nutrition options presents obvious challenges for food and beverage manufacturers in regard to scale and logistics, and some major technological advances will be needed to adapt. While it sounds ultra-futuristic, consider that some major food manufacturers are investing in 3D food printing technology research.
The average food manufacturer likely won't go to those lengths, however. Still, there are some underlying key growth opportunities. The major theme among most emerging dietary trends, including personalized nutrition, is centered around all-natural ingredients that can fuel someone's body and offer nutritional value.
Those who adopt a personalized approach to nutrition will scour labels with even greater scrutiny and choose products that align with their custom-tailored diets. Food manufacturers can anticipate this growing trend by making sure their formulations include nutritional natural ingredients that consumers recognize and trust.
Improving Food Formulations with Natural Ingredients is Key
One such ingredient is whey protein, an all-natural, dairy-based ingredient that is an ideal alternative to artificial additives and high-cost traditional ingredients. Whey protein is available in many forms. Grande Ultra® whey protein isolate (WPI) is commonly used in sports beverages and flavored waters where clarity and clean flavor are paramount, far outperforming commodity WPI. Grande Bravo® functional whey protein can help reduce or eliminate eggs, milk, cream, butter and other similar ingredients used in creamy applications to reduce fat and calories without impacting taste or texture, helping improve nutrition as part of a healthy diet.
Consumer trends drive the food and beverage industry and manufacturers must continually look for ways to reformulate and develop products to meet consumer demands. Fortunately, the appeal of natural ingredients is always on trend and will likely increase with each generation, meaning that reformulating applications now can have significant long-term impact and ROI.
Learn more about the top trends in the food and beverage industry and how manufacturers can respond by viewing our 5 Food and Beverage Trends infographic below. And reach out to one of our expert food scientists to discover the innovative ways whey protein can be incorporated into a multitude of applications.