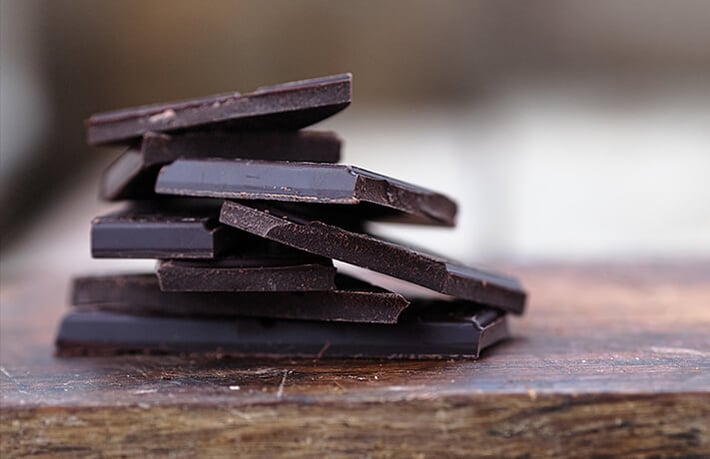 There's been a lot of emphasis on the clean label trend as it relates to meal-time staples. There's an increasing demand for simple, familiar and natural ingredients, and innovative food manufacturers are responding by reformulating their products to accommodate this health-conscious mindset.
Consumers haven't given up their sweet tooth, however. Sales of confectionery products in the U.S. are expected to top $41 billion by 2020 for the first time, with chocolate snacks leading the way and accounting for 60% of those sales.
But that doesn't mean people are consuming the same fat and calorie-laden snacks that contain a laundry list of ingredients they can't pronounce. They are being more selective about the types of sweet treats they purchase, insisting that they also fit within their cleaner way of eating.
Close scrutiny is being given to the types of sweeteners being used, artificial additives, where ingredients are sourced and whether they're harvested in an ethical and sustainable manner.
There's a shift taking place among confectionery manufacturers to cater to this growing market segment, and new products are showing up on retail shelves. Snack bars, candies and other confections are displaying nutritional information on the front of packaging, and nutritional claims such as "no artificial ingredients" and "all natural" are winning out among consumers. Meeting these demands by developing clean label snacks or reformulating existing applications could lead to substantial sales growth.
Chocolate Leads the Way
Chocolate has dominated the confectionery market and maintained its popularity among consumers for centuries. Recent reports of its numerous health benefits — especially dark chocolate — reveal its high levels of antioxidants, fiber, magnesium and other minerals. Studies show it may even lower blood pressure, improve cardiovascular health and improve brain function.
A growing number of major manufacturers have taken note of the clean label trend and realize its staying power, leading them to reformulate many of their legendary snack products that have been mainstays at checkout counters for decades. Giants like Nestle, Hershey's and Mars have all committed to removing artificial ingredients and colors from many of their most popular items.
Meanwhile, creative new players have introduced clean label snacks with innovative flavor profiles to appeal to consumer cravings and buying habits. Chocolate combined with exotic fruits, sea salt, chia seeds, pretzels, pumpkin, toasted coconut and a host of clean label combinations have come on the scene and been introduced into everything from candy and cookies to granola mixes and snack bars.
Clean Label Confectionery Challenges
Health-conscious consumers are not only paying attention to nutrition information; their eyes are moving down the label to the ingredient listings and sourcing information. Manufacturers must still find ways to reduce fat and calories while offering alternatives to ingredients often found in many confectionery products. Therein lies the challenge: they need to find the perfect combination without compromising the signature flavors, texture and mouthfeel of the original formulation. Those seeking to introduce new products face similar challenges.
Traditional ingredients like milk and cream have been fundamental ingredients in many snack products, and their use is consistent with clean label trends. Their costs, however, often come at a premium and can be volatile, making their use impractical for many manufacturers. Adding to the cost are refrigeration requirements and regulatory implications surrounding the use of fresh dairy products. Those rising costs will need to be passed along to consumers. Add to that the high fat and calories found in these traditional ingredients, and consumers may think twice about making a purchase.
An innovative solution is incorporating functional whey protein concentrate, such as Grande Bravo®, into a formulation to partially replace traditional ingredients. It's a familiar and trusted natural ingredient to consumers with zero chemical modifications, and it can improve nutrition labels by reducing fat and calories. Most importantly, its neutral flavor profiles ensure consistent flavors, its superior water-holding capability maintain or improve the original product's mouthfeel, and its long shelf life eliminates the need for costly refrigeration and associated compliance.
For applications that require a little crunch, the use of Grande WPCrisp® is a perfect solution. The high protein content of this whey protein crisp is superior to that of corn, soy or rice crisps and will appeal to those seeking to boost protein in their diets — incorporating protein into food and beverage formulations is also a leading product trend in 2018.
Industries will need to adapt, and Grande Custom Ingredients Group is here to help. Our line of all-natural whey protein products can provide the exceptional results that many manufacturers seek while keeping costs in check. Don't hesitate to connect with our team of food scientists to help tackle even your greatest formulation challenge.