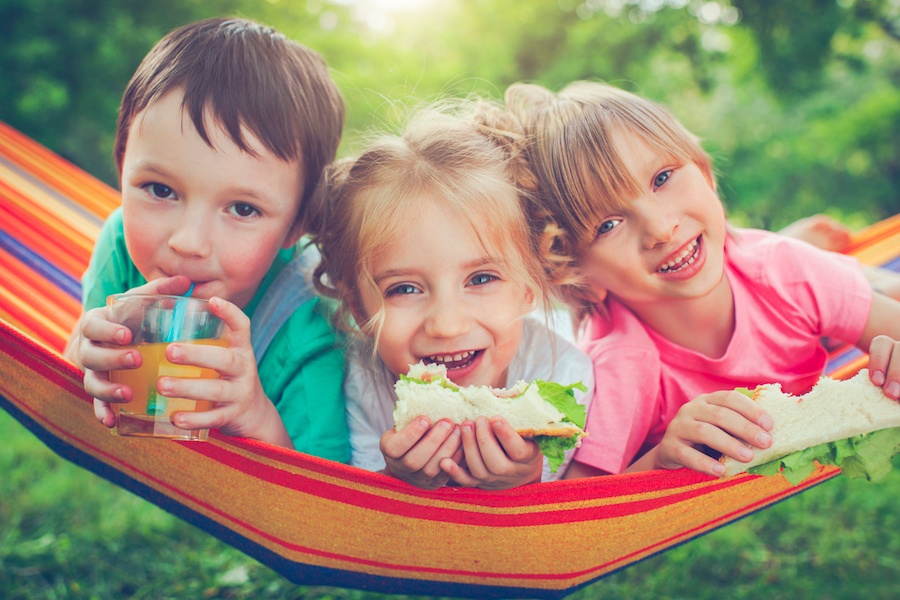 The sooner people are introduced to a product, the more likely they are to become loyal, lifelong customers. This is perhaps most notable when it comes to food and its influence on individuals. One study showed that your earliest recollections of meals as a child create strong, associative memories and can influence your psychological and physical well-being throughout your lifetime.
A recent report by Packaged Facts stated that "industry players must engage kids earlier and retain relationships through the teen years to realize full market potential." Developing products that children love can have a significant impact on a food manufacturer's future market share, but those products need to cater to families in different ways now than they did in the past.
Let's take a look at what's influencing the children's food and beverage market for current and future generations and how food manufacturers can appeal to them, along with some formulation tips.
Appeal to Picky Eaters
Many parents are perplexed at how to get their children to eat healthy foods and often label them as "picky eaters." Increasingly, however, it's the parents who are becoming more discerning about their food choices and what they feed their children. The attitude of Millennials differs from older generations when it comes to food and how, when and where it's consumed, and they now make up a large portion of the parent demographic.
No matter how attractive the packaging for some food products may be to appeal to children, it's still the parents who make the final purchasing decisions. The growing number of picky parents who scrutinize labels is evident with the clean label movement, so food manufacturers need to find the balance between appealing to parents and children alike.
Consider Convenience
Food spending habits of consumers have changed through the years. Many consumers now spend more money eating out than preparing meals at home. When making food choices for an entire family, convenience is clearly a deciding factor.
Despite overall declines in grocery store spending among Millennials, their spending on prepared foods was higher than that of traditionalists, which presents major opportunities for food manufacturers. It's important to note that these consumers are also typically willing to pay more for convenience. This is no surprise considering shoppers of such products generally have a higher median household income.
Find the Balance of Flavor, Nutrition and Texture
Walk down any grocery store aisle and you'll likely see a child begging his or her parent for a brightly colored packaged snack or beverage that's strategically placed at eye level. However, no matter how desirable a product's packaging may be, it's the flavor that will ultimately matter most to children.
Children certainly are influencers in purchasing decisions, but before a product gets placed in the cart, parents want to know if it's a better-for-you offering. Health-conscious consumers want to ensure their children form healthy habits early in life to improve their overall wellbeing as they develop and begin making their own food choices.
By now, food manufacturers are well aware of the need to clean up labels, yet some continue to face challenges with balancing flavor, nutrition and desirable textures while offering convenience at a favorable price point, let alone being able to appeal to younger audiences.
Eliminating artificial ingredients is a given, but going back to the days of using traditional ingredients such as milk, butter, cheese, cream and eggs can diminish shelf lives, add to production costs and increase fat and calories. An all-natural alternative for products containing these ingredients is functional whey protein. Not only is whey protein a top-10 food trend, this shelf-stable ingredient is becoming a staple in many applications such as snack bars, desserts, baked goods, spreads, dips and confectionary items.
The various forms of whey protein often pose a challenge for formulators, as many commodity whey proteins lack the characteristics and functionality of higher quality options. Grande Bravo® functional whey protein is a premier whey protein ingredient that ensures clean flavor profiles, boosts nutrition and often improves the texture and viscosity of the original recipe — a claim commodity whey protein just can't make.
To learn more about Grande Bravo and the innovative ways it can help your organization capture a greater share of the children's food market, reach out to one of expert food scientists at Grande Custom Ingredients Group. We're eager to help you develop your next product or help you enhance an existing one.