As a company that strives to be a responsible corporate leader, social responsibility is fundamental to Grande®'s culture and core values. Being a principle we believe in and embrace, social responsibility reflects in the commitments we make to our Associates, Producers, customers, and communities. Throughout this 4-part blog series, we'll give you an inside look at the steps Grande is taking to help positively impact the world around us!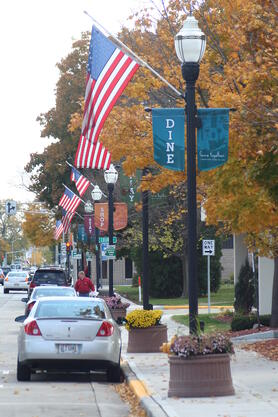 As you've seen in our environmental sustainability efforts, Grande has a passion for making the world a better place, especially in our local communities. With 8 facilities located throughout Wisconsin, we recognize our responsibility to help our communities by supporting volunteer programs, donating products, and making financial contributions as well. Our Associates are encouraged to get involved, and we're very proud to employ community members involved with volunteer fire departments, Rotary Clubs, Jaycees, school volunteers, and much more! By helping with these programs, we're better able to stay rooted in the communities that we call home.
What is "Community?"
At Grande, community isn't just where our Associates live and work – we also consider the communities where our operators are located to be part of the Grande family. In addition to our involvement with various local and nationwide charities, we also have a "Business Support" program that donates funds and product to numerous events around the country. From New York to Arizona, Grande has made a positive impact all across the US!
Community Support & Involvement
As mentioned above, Grande Associates are actively involved in a number of different volunteer/charity organizations. Some of these include:
Associate Charity Fund – During the holiday season, each facility selects a local organization (or two!) and helps raise funds for them during our holiday Associate fund drive, which Grande matches dollar for dollar.
Wounded Warrior Project – Each summer, during the summer sales meeting, our Sales team selects a charity to assist. In 2012, we sent 25 care packages to the 82nd Agribusiness Development team as part of funds raised for the Wounded Warrior Project.
Big Brothers Big Sisters – Grande's support of Big Brothers Big Sisters (BBBS) is a major component of our commitment to youth programs. In addition to fundraising and participating in their major annual "Bowl for Kids' Sake" event, Grande is celebrating their 25th year of the annual Grande Christmas Card Contest. Each year, the winner's artwork is transformed into our annual holiday greeting card, and sent to our contacts across the world!
"Corporate Challenge" – Ever since the first event in 2008, we have been a main sponsor of the YMCA/Boys & Girls Club's "Corporate Challenge."
Relay for Life – Grande is also a major sponsor of the American Cancer Society's Relay for Life. In addition to sponsoring several walkers and their relay teams, Grande has raised over $35,000 through various fundraising events since 2002. We even have a "pizza team" that works at the Fond du Lac Relay!
"Play for All" – Partnering with the Fond du Lac Children's Museum, Grande helped develop the "Play for All" program for children with autism and their families. This provides an evening where autistic children and their families can enjoy the many learning benefits of a museum environment, in an atmosphere that is better suited for autistic children.
The Grande Foundation
Despite being involved in a number of community organizations and charities, we're constantly looking for new ways to elevate our commitment and increase our impact. That's why, in 2007, we established the Grande Foundation. Given our definition of the word "community," we wanted to create a foundation that encompassed the Grande community as a whole – from where our Associates live and work, to where our vendors and producers live and work as well. Currently, the Foundation's primary focuses are Education, Health & Human Services, Youth Programs, Community Support, and the Environment, but it also serves a number of other areas of interest.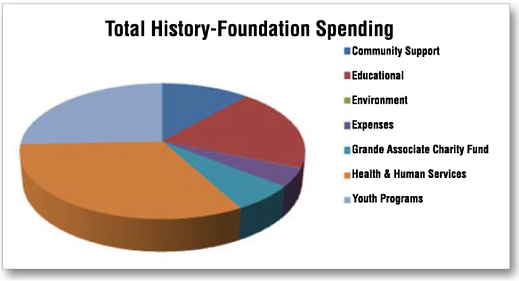 As you can see, Grande's sense of responsibility extends far beyond the confines of our production facilities. Whether we're helping local charities or supporting the community of one our vendors, we're proud to be serving a purpose greater than ourselves!