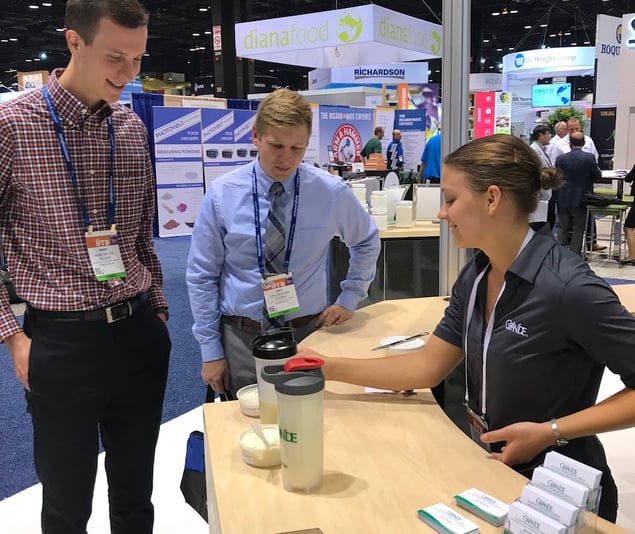 The largest B2B food innovation expo of its kind is being held July 16–19, 2023, in Chicago's McCormick Place.
The Institute of Food Technologists (IFT) annual IFT FIRST: Event and Expo is where innovators in the food industry gather to learn about emerging trends, business, technology, food science and more. IFT FIRST stands for "Food Improved by Research, Science and Technology," and the annual event features numerous educational sessions, innovation labs, fireside chats, research showcases and more.
Just some of the educational presentations include:
Embedding Innovation into Everyone's DNA
Reimagining Food Waste to Put the 'P' in Profit & Loss
Food Tech Innovations That are Changing How the World Eats
How Consumers' Food Choices Are Impacted by Crisis
Innovation Across the Supply Chain For Healthy People and Planet
Adapting to New Realities of Food Product Development
And much, much more
IFT FIRST Food Expo
Among the most anticipated elements of IFT FIRST 2023 are more than 850 exhibitors where attendees can learn about the latest innovations and food science intelligence, plus indulge in non-stop samplings, demos and tastings.
Grande Custom Ingredients Group will be there, sharing about our own specialty ingredients and how their functional benefits can transform your formulations.
Visit us at booth #S2850 in the South Building.
Our food scientists and formulation specialists will be in the middle of all the action. They'll be available to answer questions and demonstrate how to overcome your toughest formulation challenges using proprietary, all-natural ingredients from our extensive line of functional whey protein ingredients.
Put aside any assumptions you've had about whey protein ingredients and experience the benefits of Grande Custom Ingredients Group's proprietary products firsthand:
Improve texture and flavor
Improve nutrition
Increase yield
Reduce syneresis
Clean up labels
Optimize costs
Skeptical? Taste and see for yourself when you try our food samples incorporating our functional and nutritious whey protein products.
Food Samples Featured at IFT Booth S2850:
Creamy Mac 'n Cheese — Featuring Grande Gusto® replacing a portion of cheese, resulting in better texture and flavor, and lower sodium
Rich Veggie Cream Cheese Dip — Featuring Grande Bravo® replacing a portion of the cream cheese while enhancing flavor and consistency, and reducing fat and calories
Savory Meatballs — Featuring Grande FestoTM improving umami and texture and increasing yield' without being labeled as a filler or binder
And more!
The IFT FIRST Event and Expo helps innovators in the food industry find solutions to specific issues and complex challenges. That same mission is at the heart of all we do at Grande Custom Ingredients Group.
Don't leave IFT FIRST without stopping by Booth S2850 in the South Exhibit Building. Learn more about our IFT FIRST featured products and view related resources on our dedicated web page for IFT FIRST attendees.