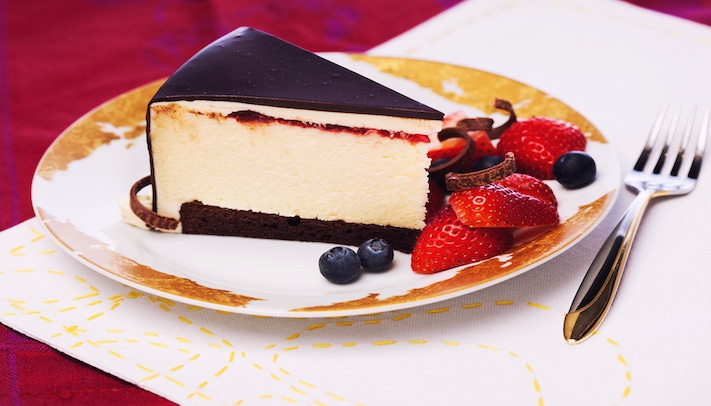 With more and more American adults becoming increasingly conscious about the healthfulness of the food they eat, food manufacturers everywhere are trying to cater to the calorie-counting masses. Even in the sweets and desserts industry, bakeries all across the US are searching for alternatives to high-fat, high-cost ingredients that can lower the fat and calorie content of even their rich, decadent baked goods. However, in an industry and where 'creamy', 'moist' and 'sweet' are common buzzwords, no baker is willing to sacrifice flavor and texture for fewer calories and less fat. Though the idea of a low-fat cheesecake might have the consumers' mouths watering, if it doesn't taste or feel like the real thing, consumers will walk away.
Rather than waste your time and taste buds on non-functional alternatives that will only end up changing the texture and taste of your decadent desserts, Grande Custom Ingredients Group® recommends using Grande Bravo® functional whey protein concentrate. When it comes to lowering fat, while maintaining full flavor and natural mouthfeel, no other whey protein concentrate comes close to matching the level of functionality of Grande Bravo. Just look how it stacks up next to our competitors!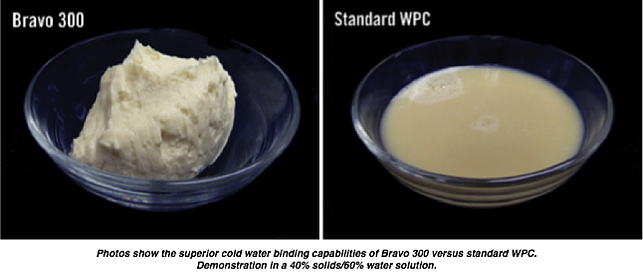 With 7 unique SKUs that range in flavor profile and performance, bakers are better able to find the right one to solve their formulation challenge. Whether they're making rich, creamy cheesecake or a smooth, velvety filling, Grand Bravo can lower your costs and act as a low-fat replacement for other high-fat ingredients such as cream, butter, fat, and cream cheese. Grande Bravo's product range is specifically formulated to fit a range of flavors (milky, sweet, and tart), as well as maintain the product's natural mouthfeel and texture so that it more closely resembles the higher fat version. In addition, Grande Bravo can be used in both cold- and heat-processed systems to meet any flavor and texture requirements.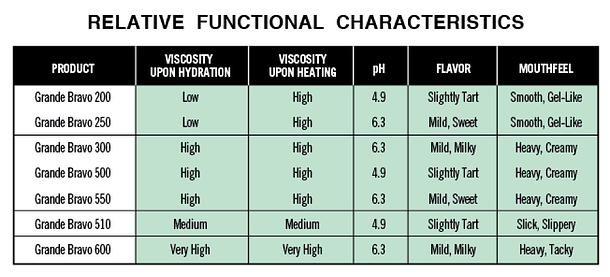 Not only does Grande Bravo reduce costs, improve nutritional value, and maintain the product's natural texture and mouthfeel, you can also be sure that Grande Bravo meets the food industry's highest quality and safety standards.
Want to maintain that sinfully delicious taste while lowering the fat and calorie content of your rich, creamy desserts? It all starts with a Grande Bravo whey protein concentrate. To learn more about its diverse functionality and applications, check out our applications page!