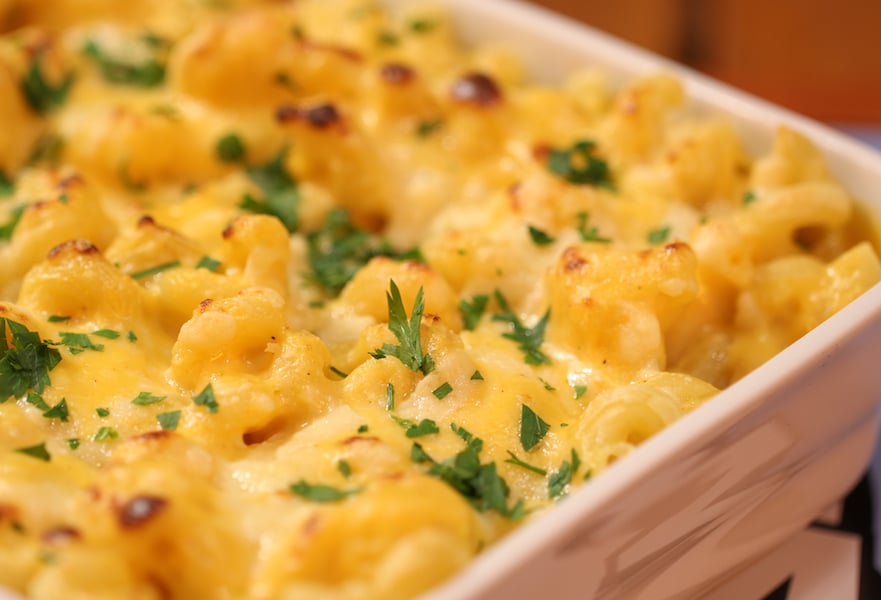 Textural properties of food can change a person's flavor perception. Someone might rave over an entree featuring outstanding flavors, yet have an involuntary gag reflex to that same dish if it has poor or unexpected textures.
This type of sensory input reaction to an unsavory mouthfeel is often examined as part of the science called food rheology — the study of the flow and consistency of food.
To put it simply, chips should be crunchy, taffy should be chewy and sauces should be creamy. If a food product doesn't live up to its perceived consistency, it causes a psychological disconnect that is almost impossible to overcome no matter how good it may taste.
Textural Challenges in Cheese Sauces
Altering a cheese sauce formulation to prolong its shelf life or improve nutrition poses many challenges for food formulators. It's difficult to replicate the velvety smooth viscosity of a fresh, homemade cheese sauce in products that need to be reconstituted, come from a container, or have been formulated in a frozen entree.
Common textural challenges with prepackaged cheese sauces result from a variety of production processes or improper ingredient selection, and might include:
Separation or pooling of liquids
A sticky or tacky mouthfeel
Gummy or gelatinous consistency
Viscosity breakdown
Clumping or fish eyes
And more
RELATED: Guide to Avoiding Common Food Formulation Fails & Maintain Textural Integrity
Causes of Poor Consistency in Cheese Sauces
Lower fat formulations, in particular, have a higher probability of clumping and separation. In an attempt to restore a product's integrity, food formulators may use alternative thickening or gelling agents. Unfortunately, some of these ingredients are not considered clean label and may simply replace one textural problem with another in addition to having off-flavors. Modifiers may be used to address some issues, but they may not be freeze/thaw stable and can be compromised by thermal treatments.
High shear environments and excessive mixing in food processing pose risks as well, compromising the structure of many ingredients. If a cheese sauce containing starches and gums is heated, the bond between glucose molecules can be broken, resulting in a stringy consistency.
Properly hydrating powdered ingredients is a key step in producing creamy applications. However, many commodity thickening agents result in agglomerates or fish eyes when improperly heated or mixed into a formulation. Trying to break up the clumps may result in excessive shearing and viscosity breakdown overall.
Real Dairy Solutions to Textural Issues in Cheese Sauces
For years, food scientists have turned to alternative ingredients in an attempt to replicate the flavor and texture of real cheese or processed cheese with mixed results. New and innovative products have come on the market to address these challenges. Among them are Grande Gusto®, a real dairy ingredient that tastes like cheese and maintains the same creamy consistency because it's naturally derived from the cheesemaking process.
Grande Gusto is a nutritious all-natural whey ingredient that allows formulators to replace a portion of fresh cheese or cheese powder in an application while actually improving consistency and mouthfeel, according to a controlled study.
Consumers love it for its familiarity, clean label and savory flavor, and manufacturers love it for its ability to easily incorporate into their existing food systems and formulations. It acts as an emulsifier that has superior water-holding capabilities and keeps formulations from separating in thermal applications or over time as it sits on a shelf.
Lowering fat, calories and sodium in an all-natural, shelf-stable cheese sauce while still upholding the original formulation's structural integrity has been a near impossible feat for food manufacturers. But it's now possible with Grande Gusto.
See for yourself why Grande Gusto won over the taste buds of an independent panel and convinced them that lower fat, fewer calories and reduced sodium formulations really can taste as good or better than the "real" thing.
Request a sample today, and reach out to our team of food scientists to explore using Grande Gusto in your cheese sauce formulations.