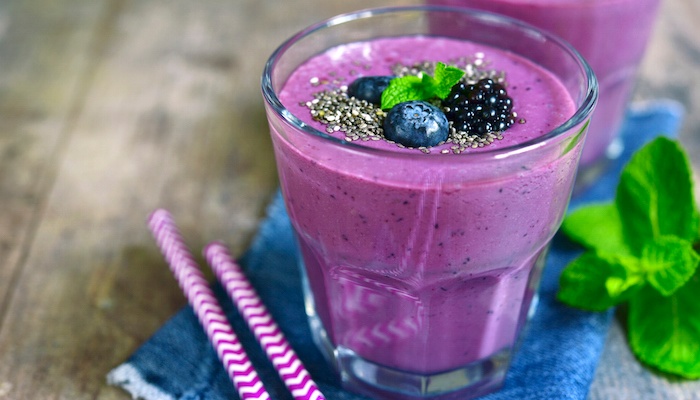 So, you're headed to IFT 2017…what's your "show goal?" Most attendees are focused on finding vendors with the expertise to help solve their formulation challenges, identifying new product ideas and approaches, or learning more about ingredients that can help establish a competitive advantage. Another focus could be getting a glimpse of the most promising food and beverage trends on the horizon, and this year the IFT experts have outlined five:
Clean Labels
Consumers prefer labels that feature ingredients they recognize and are shying away from those that contain too many artificial ingredients. Today, "processed" has become a dirty word, and people are acting on the premise that simpler is better. IFT will present different ways food and beverage manufacturers can deliver clean labels while addressing consumers' flavor and texture preferences.
Plant-Based Food and Beverages
There's increasing interest in products made using plants (legumes, seeds and vegetables, primarily) rather than those made using ingredients that come from animals. These include plant based milks (like almond milk), meat alternatives (beyond just tofu), and vegan offerings. IFT will help manufacturers understand how to give consumers better-for-you foods that don't force them to compromise on taste.
New Ways to Make Products Sweet
Sugar is out and all other options for making things sweet are on the table! Stevia, honey, agave syrup…these and other ingredients are giving consumers more of what they crave – sweetness – without the health drawbacks of sugar. Are there other ways to make your products sweet? You'll find out at IFT!
Snacking
Snacking is becoming a way of life. For the most part, a 3-meals-a-day approach is gone and people are eating when they're hungry – and where they're hungry. Attendees will get a better understanding of what people are eating, when they're eating it, and why.
Gut Health
Probiotics may have started the trend, and now food and beverage manufacturers are looking for ways to broaden the range of products that address gut health. Attendees will be given insight into ingredients and products that can help them take advantage of this trend.
Don't Miss This Booth!
Grande Custom Ingredients Group will be at booth #1814, demonstrating the unique functionality of our whey protein ingredients and offering samples. You'll also learn how our products align with today's trends:
We help manufacturers deliver a clean label – our natural products are made following an exceedingly strict chain of custody

Manufacturers come to us when they need to reduce calories – and costs – in applications…but must maintain the texture and mouthfeel of the original formulation
Our products also provide a clean, neutral flavor the complements the application's primary ingredients, making it ideal in a wide range of applications.
Stop by and taste for yourself what Grande Bravo® Functional Whey Proteins, Grande Primo™ Dried Yogurt & Cultured Dairy Products, Grande WPCrisp® Whey Protein Crisps, and Grande Ultra® Whey Protein Isolates can do for today's applications. We'll be offering these applications, all made with Grande products: Coconut Mint Protein Water, Berry Mint Greek Yogurt Smoothie, PB&J Bites, Queso Dip and Creamy Cilantro Lime Dip.
Stop in at booth #1814 to see firsthand the remarkable things you can do with our ingredients.
Event Recap
Institute of Food Technologists Annual Meeting & Food Expo
June 25-28
Sands Expo
Las Vegas, Nevada
To help select the right whey protein solution for your formulation, read our short whitepaper, Selecting the Best Whey Protein for a Given Application. Click the button to access this helpful tool.