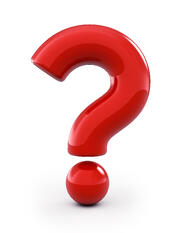 Today, food manufacturers are faced with some of the most complex supply chains in history. As more and more products are manufactured using a vast network of suppliers at multiple locations, manufacturers face an unprecedented number of challenges in order to accurately monitor food quality and safety. One mistake or mishap in a manufacturer's supply chain – even several tiers down – can prove to be disastrous for a company's reputation and its bottom line. That's why in recent years, chain of custody (a.k.a. traceability) has become a critical focus for manufacturers and their suppliers.
Adhering to a strict chain of custody reduces the possibility of experiencing problems, from breakdowns in the system to the outbreak of illnesses. Several past incidents of high-profile illnesses and recalls could have been avoided with tighter measures of supply chain traceability.
Grande Custom Ingredients Group® takes the quality of our products and the health of your end consumers very seriously. We follow processes that adhere to the highest in the food industry to ensure that each batch of products meets our standards. Our facilities are certified at Level 3 Safe Quality Foods. We have a strict chain of custody that ensures that nothing goes from Point A to Point B without passing through extensive measurements, testing and quality control checks.
The process starts when we collect fresh Grade A milk daily from our dedicated Grande Producer dairy farms. A majority of these dairies have received 5-Star Certification from the Milk & Dairy Beef Quality Assurance ProgramTM, signifying that they have exceeded the government's highest rating, while ensuring the highest level of animal health and welfare. From these Grande farms, the milk travels to the Grande Cheese plants where it's made into premium-quality white Italian cheeses. The whey is then carefully processed at the Grande whey plants into a variety of Grade A dairy ingredients.
Grande Custom Ingredients Group has the proper controls in place to assure confidence in the security of each Grande product. Our products go through extensive testing before and after packaging to ensure that the product quality is maintained. After meeting the high standards, we ship to customers around the globe who recognize the Grande brand as a sign of quality.