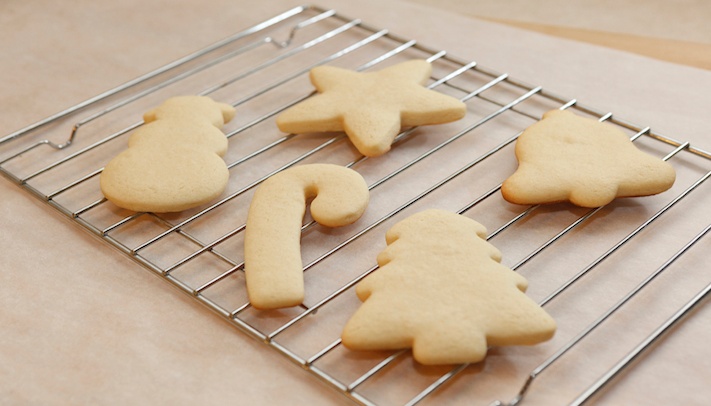 There are few things that scream Christmas more than the traditional cutout sugar cookie. It's come to be a staple in many consumers' celebrations, and it's hard to imagine a way to improve such a classic Christmas treat.
There's a way, however, for food manufacturers to reduce costs of their classic Christmas sugar cookies that we've all come to know and love without compromising on taste or texture. Grande Bravo® functional whey protein serves as the ideal ingredient to replace volatile, high-cost ingredients in a variety of applications – such as eggs in sugar cookies.
Click here to find out more about how Grande Bravo® can help you control costs and maintain the taste and texture of your products.
From our family to yours, Merry Christmas from Grande Custom Ingredients Group!