Add Authentic Yogurt Flavor and Texture to a Wide Variety of Applications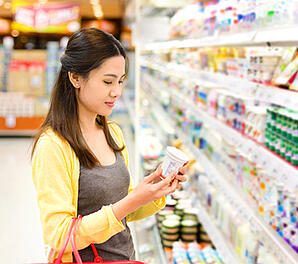 Looking for a convenient, cost-effective way to keep up with the consumer demand for yogurt-enhanced products? You've come to the right place! Grande Primo™ is a line of dried yogurt and cultured dairy products that provides authentic yogurt flavor and textural properties in a wide variety of applications.

Using the highest quality Grade A dairy ingredients from our producer dairy farms, we're able to create the best dried yogurt and cultured dairy products available. And because our Primo line is both shelf- and freeze-thaw stable in applications, it's perfect to use in products like:
Dips

Dressings

Smoothies

Snack Bar Coatings

And much more!


To find out more about why food manufacturers are in love with Grande Primo, just fill out the form to watch our 1-minute product video,
Grande Primo: Shelf-Stable Alternatives to Fresh Yogurt
.