As the Wall Street Journal explains in the article When the Box Says 'Protein,' Shoppers Say 'I'll Take It,' "Protein is the buzzword that is helping sell many kinds of foods. Food companies are placing more prominent protein labels on packaging and adding protein to such products as drinks, bars and cereals…A label that says protein has what researchers call a 'health halo effect' that goes beyond just the promise of protein. When people see the word, they also believe the product will make them feel more full or give them energy."
Clearly consumers understand that protein is good for the body. It is necessary in many critical functions, like repairing body cells, building and repairing muscles and bones, as well as being a source of energy. What consumers may not understand, however, is that protein can come from a variety of sources, each offering different nutritional benefits. Whey protein is considered the "gold standard" of protein ingredients because it contains all 9 essential amino acids – a unique advantage that other sources of protein cannot offer.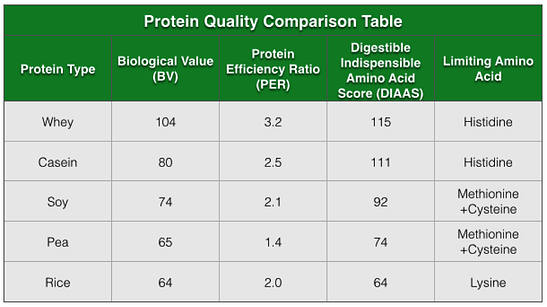 1Report of an FAO Expert Consultation (2013) Food and Agriculture Organization of the United Nations. Dietary Protein Quality Evaluation in Human Nutrition.
http://www.fao.org/ag/humannutrition/35978-02317b979a686a57aa4593304ffc17f06.pdf
Food manufacturers have an opportunity to incorporate whey protein in their applications and showcase its benefits to their customers. According to the Mayo Clinic, there is scientific evidence to support whey protein as a means for:
Regulating the appetite/reducing weight
Reducing blood sugar in both healthy people and those with type 2 diabetes
Increasing muscle mass and strength
As consumer demand shifts somewhat from foods with less of the "bad" characteristics (fat, calories) toward functional foods – those that feature ingredients and nutrients that naturally boost one's health – food manufacturers can expand how they're promoting whey protein in their products, showcasing more of the proven health benefits.
Grande Custom Ingredients Group® has a number of natural products that food manufacturers can use to boost protein in their applications. In beverages we use Grande Ultra® whey protein isolate (WPI). Drink manufacturers value its neutral flavor and ability to remain clear over a wide pH range. In foods like snack and meal replacement bars, granola and snack mixes, Grande WPCrisp® whey protein crisps add the protein consumers are looking for with a clean taste, unlike other crisp alternatives. These proprietary ingredients provide a variety of functionality to enhance protein without compromising flavor.
As better-for-you foods gain momentum and consumers look for the labels that tell them they're choosing the healthiest options, food manufacturers will look for products like Grande Ultra WPI and Grande WPCrisp to help them give shoppers exactly what they're looking for.