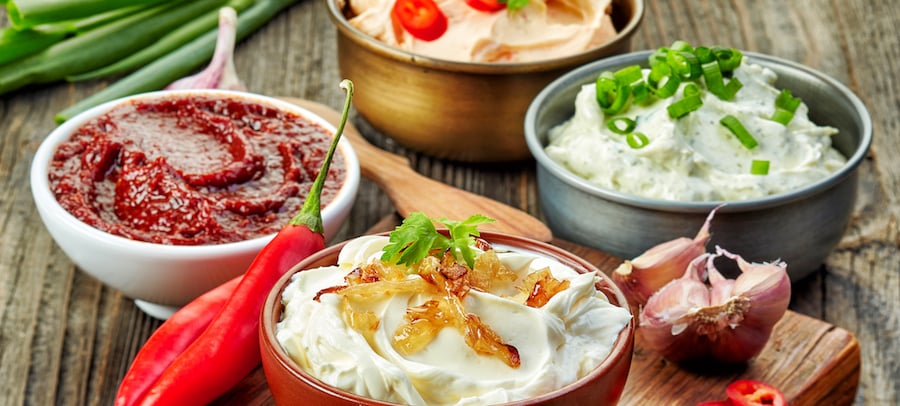 The greater number of products a food manufacturer produces, the more difficult it is for them to manage their ingredient inventory and supply chain. Evolving consumer trends, seasonal demands, safety requirements and limited shelf life are just a few of the factors that complicate production workflows even further, leading to costly overhead.
Beyond the warehouse, however, food formulators are equally challenged with perfecting recipes for numerous applications using a wide variety of ingredients. Using fewer ingredients that can be incorporated into the majority of those formulations (without compromising quality) can streamline product development and production, leading to a faster speed to market.
Watch the video to hear insights on how whey protein can help accomplish these goals, from Grande Custom Ingredients Group's thought leader, Brad Nielsen.
Video Transcript:
Using a product like our Grande Bravo, which is really versatile and can work in lots of different production systems — whether that be soups, sauces, salad dressings, gravies, bakery items — is really beneficial for companies that are making many different types of products in these areas.
It allows them to ensure that their supply chain is sustainable, also allowing them to reduce costs as much as they can without having to bring in other bulk ingredients that perhaps need refrigeration or other types of processing systems.
It also allows your formulators to work with products they know and that work in multiple different types of food systems so they're able to reduce the lead time that they need in order to formulate. It's because they're working with ingredients they're familiar with, which will also help them to ensure they can get products out to consumers as quickly as they can.
It's also important to do that with products that companies and consumers understand and resonate with and really know. Using natural ingredients like our Grande Bravo whey protein is something that consumers understand, and they work well in a lot of different types of food systems.
Tips for Using Fewer Ingredients in Formulations
Many of today's food manufacturers have highly diversified product offerings. Some of the formulations in their lineup may require eggs while others are formulated with butter, cream, milk or other dairy products.
The costs of using such a wide range of ingredients goes beyond just the price of the ingredients themselves. Food and beverage manufacturers know that the storage and safety requirements surrounding fresh dairy and eggs significantly increases costs and carries a greater risk of spoilage and food waste.
Food manufacturers are often less aware of the ancillary expenses associated with managing multiple ingredients, including the added labor costs for food formulators who have to figure out how each of those ingredients performs and interacts with others in multiple applications. Various ingredients also respond differently to the wide range of production processes and environments found in their facilities, including high-shear mixers, thermal treatments, freeze-thaw cycles and others.
Many companies have simplified their supply chain and helped their food scientists streamline their product development with Grande Bravo® functional whey proteins. The ingredient can be a single solution to replace eggs and dairy in a wide range of applications while maintaining all the functional properties and flavor of their fresh counterparts. Food formulators can rely on it to perform similarly across multiple applications without having to go through numerous trial-and-error scenarios to get to their desired outcome.
Check out our infographic below, One Ingredient: Three Ways to Optimize Your Supply Chain. It can help you visualize even further how using a single ingredient can reduce inventory headaches and improve profitability. And reach out to us to talk through just how easy it is to incorporate whey protein into your formulations. We're here to help.