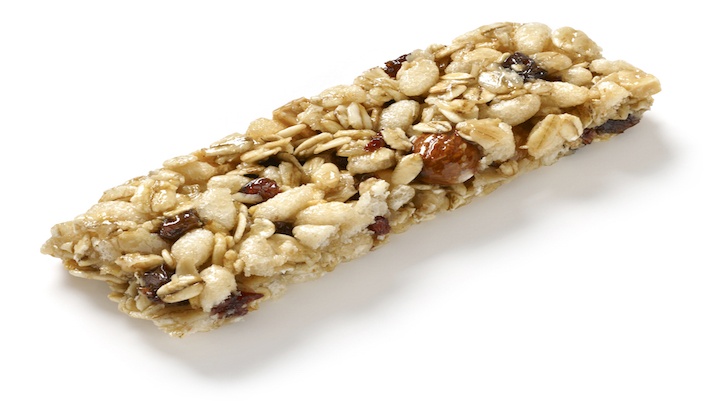 You've no doubt heard the old saying before: Breakfast is the most important meal of the day. When consumers skip breakfast, their metabolism and blood sugar levels are thrown off for the rest of the day, and research has shown that breakfast skippers are at a higher risk for heart disease and diabetes. The thing is, however, many consumers aren't skipping breakfast because they want to cut an extra meal's worth of calories out of their diet; the second most cited reason for skipping breakfast is simply not having enough time!
When strapped for time in the morning, 21% of consumers say they will skip breakfast altogether, with 43% saying they'll eat something on the go. And while you might think this would be a good reason to avoid the breakfast food sector, food manufacturers that can create portable breakfast options have a tremendous opportunity to capitalize on catering to the busy lifestyles of today's on-the-go consumers. According to the breakfast eating and food-buying preference survey released by Instantly™, 63% of consumers who eat breakfast on the go prefer to do so by grabbing something from home, while 45% will also consider a drive-thru restaurant, and 31% elect to stop at a convenience store or gas station.
"With longer workdays disrupting the traditional "9-5" model, many Americans simply don't eat breakfast because they just don't feel like they have enough time," said Britta Campton at Grande Custom Ingredients Group. "That doesn't mean there aren't opportunities for companies to step up in the breakfast food category, though. If companies can create portable, on-the-go breakfast options that accommodate consumers' busy schedules, while also meeting their taste and nutrition standards, those manufacturers could see significant growth—especially for products sold in both grocery and convenience stores."
One breakfast food category in particular that's been the beneficiary of today's on-the-go consumers is prepackaged bars. They provide consumers with a quick and easy option when they're in a hurry, and they can be loaded with nutritious ingredients like protein, whole grains, fiber, nuts, fruit, yogurt, and more. They're convenient, healthy, easy-to-eat, and don't require any prep or clean up; just throw away the wrapper when you're done.
For food manufacturers that are looking for ways to make their nutritional bars, granola bars, and other applications more nutritious, convenient, and appealing to today's on-the-go breakfast skippers, Grande Custom Ingredients Group offers several natural whey protein ingredients that can improve the functionality of a variety of products, while also enhancing the taste and texture, and providing clean label benefits.
Grande WPCrisp® Whey Protein Crisps
Our whey protein crisps deliver a high-quality source of whey protein and can be seasoned, coated, or mixed with other ingredients for use in cereal bars, nutrition bars, and other products. They're also a great substitute for soy, corn, or rice crisps, and our 60% protein even comes in a natural dark cocoa flavor. To learn how WPCrisp can add a crunchy protein boost to your nutrition bars, granola bars, cereals, and more, click here.
Grande Primo™ Dried Yogurt & Cultured Dairy Products
Whether it's used as a coating in snacks and bars, a base for RTD breakfast smoothies, or you simply want to add that yogurt taste without the hassle and perishability of fresh yogurt, our dried yogurt and cultured dairy products bring to your products a rich, creamy mouthfeel and that slightly tart flavor that consumers love. To learn more about how Grande Primo can help improve texture and taste in your snack bar coatings, smoothies, and other applications, click here.
For more information about how whey protein can be used to make your breakfast foods more attractive to on-the-go consumers, contact our expert food scientists, or watch our Grande WPCrisp® Demo Video below.