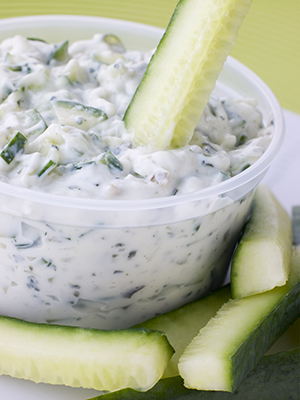 As more consumers take to eating smaller portions more frequently – as opposed to the traditional approach of eating three square meals each day – quick service restaurants (QSRs) have the opportunity to come up with new ways to appeal to the changing needs of their customers.
According to market research conducted by Technomic, only 5% of all consumers eat three square meals per day. Though the majority of consumers still eat at least one square meal each day, the rest is made up for with snacks and on-the-go foods. And because today's busy consumers don't have time to sit down for three big meals anymore, they're patterning their eating schedules around whatever works with their busy lives.
For QSRs, this points to the importance of creating more nutritious menu items that customers can grab on the go – without the feeling of guilt that often accompanies stopping for a quick snack rather than a well-balanced meal. And with 73% of consumers' admitting that they snack to satisfy hunger, support nutrition, or provide energy, the quick-serve industry has opportunities abound. By focusing on providing healthier menu items with functional benefits, restaurants can satisfy consumer desires by creating options that are healthy enough to eat regularly.
QSRs that want to start offering more nutritious menu items should start by using functional food fortifiers like whey protein concentrates. WPCs provide a convenient solution that not only improve healthfulness, but also help lower ingredient costs as well. And when it comes to finding the best WPC, you can't beat our line of Grande Bravo® whey protein concentrates.
Using our Grande Bravo®, restaurant chains can create low-fat variations of their sauces, soups, salad dressings, and dips, and even improve the nutrition of their processed meats. It's the ideal replacement for cream, butter, fat, starches, and emulsifiers, and our 7 functional formulations provide you with the ultimate match for taste and texture.
To find out more about how your restaurant chain can use Grande Bravo® to create those nutritious menu items today's consumer craves, talk to our food scientists or visit our applications page today!