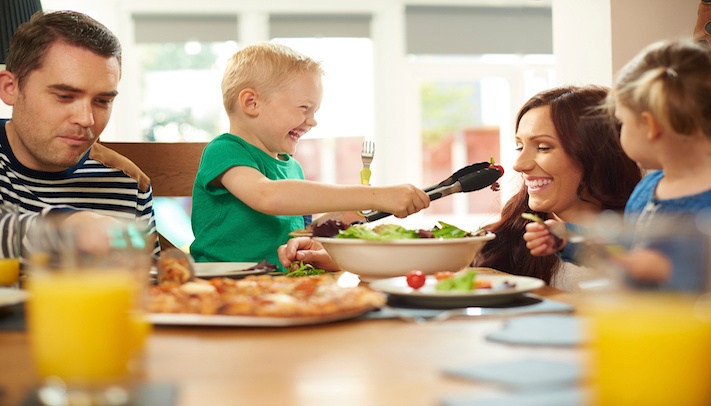 Today, 78% of U.S. consumers agree that protein contributes to a healthy diet, and more than half of adults say they want more of it in their own diet. Despite its numerous health benefits and superfood status, however, if there's one thing holding consumers back from eating more protein, it's this: they think all protein-rich foods will taste and look like the protein shakes and bars bodybuilders eat.
Though protein shakes and nutrition bars have a come a long way since being introduced in the 1950s, it still doesn't change the fact that 4 out of 10 consumers assume healthy food tastes bad. In the fitness industry, the primary focus of a product is its health benefits, with things like taste, texture, and mouthfeel being less of a priority. Chalky protein shakes and dense, chewy nutrition bars are the norm in this industry, but regular food manufacturers have much more freedom when it comes to using protein in their applications.
Consumers don't expect everyday products to have the protein levels of a meal replacement bar, which allows food manufacturers to use less protein, and worry more about maximizing the flavor and mouthfeel of their products. This freedom to be more creative has opened doors for food manufacturers to create healthier, "fun" products that also taste great, from more nutritious cookies and granola bars, all the way to salad dressings and flavored water. Protein-rich products don't have to come in shake or nutrition bar form any more; food manufacturers can increase the protein content in just about any application.
At Grande Custom Ingredients Group, we offer an entire line of natural whey protein products, designed to not only help improve the nutrition, but also the taste and mouthfeel of your everyday food and beverage applications. No matter what your application needs are, our innovative whey protein products can help you create lower-fat, lower-calorie food options that taste and look the same as standard alternatives. In fact, here's a quick breakdown of each our products:
Grande Bravo® Functional Whey Protein
This functional whey protein is the perfect replacement for high-fat, high-cost dairy ingredients, and it blends so well that consumers won't be able to tell they're eating a lower-fat version of your product. Rather than creating a one-size-fits-all concentrate, we created a variety of profiles to better match your original product's taste and texture. To learn more about how Grande Bravo can help you create lower-cost, lower-fat dressings, sauces, dips, desserts, and more, click here.
Grande WPCrisp® Whey Protein Crisps
If you're looking for an ingredient that will add both protein and crunch to your cereals, snack bars, trail mixes, and other products, make sure you check out our whey protein crisps. To learn how Grande WPCrisp can add a crunchy protein boost to your snack mixes, snack bars, and cereals, click here.
Grande Ultra® Whey Protein Isolate
Our specially produced isolate is an industry leader in taste and turbidity. This allows beverage manufacturers to create a drink that's fortified with protein, while achieving a clean, neutral flavor with the best clarity available over a wide pH range. To learn more about how Grande Ultra can help add a protein boost to your fruit drink, juice, or sports drink, click here.
Grande Primo™ Dried Yogurt & Cultured Dairy Products
If you're trying to add that distinct yogurt taste and texture without the perishability hassles of fresh yogurt, Grande Primo™ can give your food the creamy mouthfeel and slightly tart flavor both kids and adults love. To learn how our yogurt products can enhance your dips, dressings, coatings, and smoothies, click here.
To learn more about how Grande Custom Ingredients Group can help you add a protein boost to your food and beverage applications without compromising the taste or texture, check out our Health Benefits of Whey Protein Video or contact our expert food scientists.