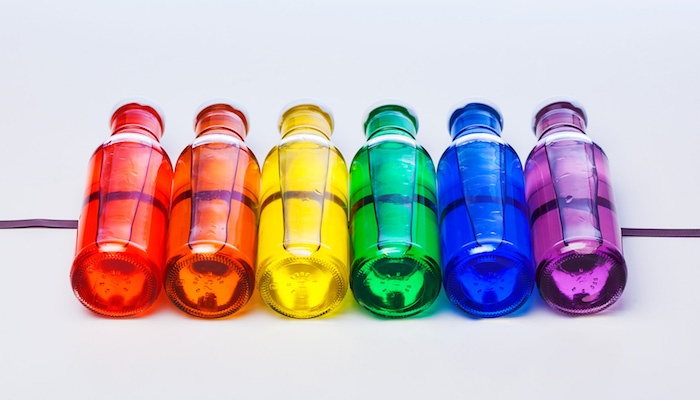 If there's one industry trend that's been pervasive and growing over the last 10 years, it's health-consciousness, and the trend is evident in nearly every aisle in the grocery store. In its early stages, the trend was focused on food, not beverages; at the time, beverages weren't really considered unhealthy – even juices and diet sodas were considered "okay" – so for a long time manufacturers put their efforts primarily into packaged foods to satisfy consumers' desires for good-for-you, lifestyle-enhancing products.
But that's all changed. Water is in, soda is out, and fruit juices are seen as providing little nutrition relative to their calories and sugar content. Consumers want healthful drinks, and some of the most popular are sports and protein drinks. According to bevindustry.com, the sports drink and RTD protein drink markets today are at around $11.2 billion and nearly $187 million, respectively.
The benefit of these types of products over some others in the beverage aisle, like ordinary flavored waters and teas, is that they contain functional ingredients like protein. While flavored waters and teas attempt to lure consumers with exotic flavors like aloe, guava, sea buckthorn berry and coconut, they're often filled with sugar, corn syrup and other sweeteners that erode a label's profile, or they contain artificial sweeteners or preservatives.
Protein has been shown to aid in appetite reduction, weight management, sustained energy and endurance, and those "in the know" are consuming more protein to help improve their overall health.
In a recent Natural Products Insider article Laura Klibanow, Marketing Director at a Chicago-based flavor and beverage development company, wrote, "Beverages are an exceptional platform for innovation because they are the ideal vehicle to leverage some of today's most important macro trends, such as health-consciousness, clean-label, customization and convenience." She also outlines the four areas beverage makers should consider as they develop innovative beverages that take advantage of these macro trends. They are:
Formulation. Adding natural sweeteners, probiotics, protein – and getting rid of artificial ingredients and preservatives – will attract consumers and differentiate your product
Functional benefits. If you're adding an ingredient that helps consumers achieve better health, don't hesitate to tell them! In the case of protein, remind shoppers of all it can do for them, like improving heart health, muscle-building, strength, bone density and others
Experience. Packaging that communicates the product's personality and purpose is important in drawing consumers to its spot in the aisle
Taste. Make no mistake: no matter how healthy something is, if it doesn't taste good, they won't buy it
Thinking about grabbing your share of the good-for-you beverage market by adding protein to your beverages? Keep in mind that not every protein is created equal; some leave an unpleasant taste and cloudiness consumers end up avoiding. Grande Custom Ingredients Group developed Grande Ultra® whey protein isolate (WPI) with just this type of application in mind, where flavor and clarity were key to product appeal. This all natural product is being added to RTD sports drinks, smoothie mixes and juices to boost protein levels and improve the overall nutritional value of the beverage. Best of all, this WPI offers the best combination of clarity and flavor in RTD beverages, over a wide pH: Grande Ultra is stable up to 3.5 pH. The flavor, too, is remarkable, featuring a neutral flavor ideal for beverages, especially those with delicate fruit flavors that must come through.
The importance of healthy beverage options can't be denied; it's what "ordinary" consumers and athletes alike are buying. As you look to future products (or enhancing those you already have on the shelves), consider the wide range of benefits whey protein provides and the difference it could make in the appeal of your products. Our team of food scientists is always available to help you work through formulations to help you achieve just the right blend of innovation, taste, and functional benefits.