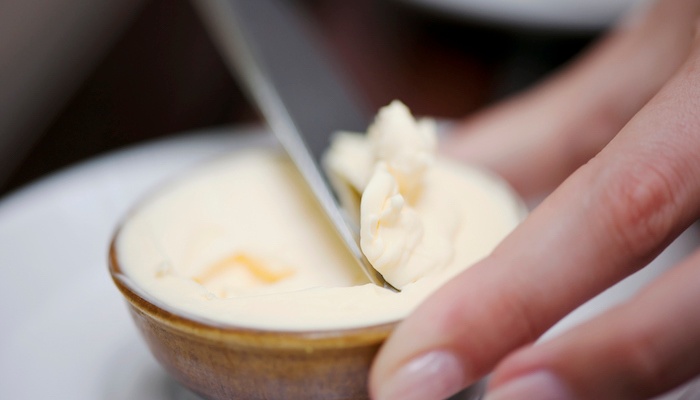 There was a time when butter was perceived as an "enemy" of the heart- and health-conscious. While dietary moderation remains key, the long-held belief has changed. Consumers now clamor for "natural" foods and fats, as evidenced by the average butter consumption per person having gone up a full pound since 2006. Their purchase decisions are driving a butter renaissance that has netted $2.8 billion in sales in 2016. Compare that against $1.4 billion in vegetable oil-based margarine sales over the same period, and butter's popularity is anything but spread thin.
The demand for butter has resulted in some countries experiencing a shortage and declaring a butter emergency. In the U.S., it's estimated that butter consumption is nearing a 50-year record high and, globally, sales are expected to rise by at least 9% by 2021. Not surprisingly, butter pricing is following suit, and is expected to continue its upward climb to meet and capitalize upon demand.
That's great news for the dairy industry; however, the higher cost of butter puts food manufacturers in a precarious position: they can choose to save money by omitting butter from their formulations and risk losing consumers or use it and continue ot drive up ingredient costs, which could negatively impact the bottom line in the end.
You can't help but ask yourself: can we afford to formulate with butter?
Fortunately, there is an all-natural alternative to high-cost butter that has consumer appeal, economical price points for formulations and so much more.
Functional whey protein ingredients provide food manufacturers with a real dairy product that can completely replace or significantly reduce costly ingredients such as butter, fat, cream and more in a wide variety of applications—from soups, sauces and dressings to dips and desserts, with costs that remain stable over time.
Calculate Your Savings — Cost Comparison Calculator
See how much you could save by replacing butter with functional whey protein.
Functional whey protein, like Grande Bravo® provides:
A clean, complementary dairy flavor
Impressive viscosity and gelation properties
Diverse flavor profiles for a range of applications, including cold- and heat-processed systems
Shelf-stable properties that require no refrigeration
Cost savings compared to fresh dairy ingredients
With butter being the longstanding staple for flavor, texture and mouthfeel, substituting natural functional whey protein to achieve the same—if not better—results at a fraction of the cost may take some convincing. Our Cost Savings Guide for Food Manufacturers compares typical market prices for dairy and other ingredients with whey protein to show potential savings. It also gives eight real-life recipes you can make in your own test kitchens to see the results for yourself! Click the button below to access the free guide now.