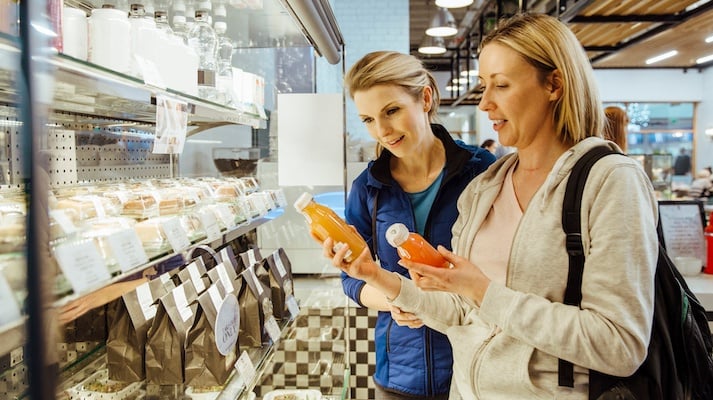 The move toward clean eating is gaining momentum as consumers become better educated and more conscious about the impact of artificial additives and other "bad-for-you" ingredients on their health and overall wellness. Some have noticed their trips to the grocery store and restaurants are taking just a bit longer as they scrutinize labels on products and interrogate servers about the ingredients used to prepare food.
As any food scientist knows, reformulating products is not as easy as switching out one ingredient with another. Research and testing can take months to produce quality results that maintain original flavors and textures. Adding to the challenge is volatile pricing among many natural ingredients. Just because artificial ingredients can often be replaced with their traditional counterparts (e.g., eggs, butter, cream, etc.), doesn't mean the solution will be financially viable in the long-run.
A sustainable alternative to volatile premium dairy ingredients that are often high in fat and calories is all-natural functional whey protein. Recognized by consumers as a product derived from the centuries-old tradition of cheese-making, whey protein offers the nutritional benefits of lower fat and calories over traditional forms of dairy and eggs. Additionally, unlike cream, butter or eggs, it requires no refrigeration and is shelf-stable. And, of course, it's the perfect substitute for those "forbidden" ingredients being shunned by consumers.
Adding to the appeal of whey protein in formulations is its ranking among the top 10 food trends for 2018. Unlike commodity whey protein, Grande Bravo® functional whey protein offers food formulators impressive viscosity and gelation properties, and can maintain or improve flavor profiles in a wide variety of applications from soups, sauces and dips to salad dressings, coatings, bakery goods, ice cream and much more.
Take the step to explore how Grande Bravo can be used as an alternative to artificial additives or high-cost traditional ingredients in your formulations. Talk with our team of food scientists. They'll demonstrate its uses and help determine the best approach to formulating your application, resulting in faster speed to market and more products on consumers' tables. To aid in your conversation and to understand the full range of benefits and functionality of whey protein in many applications, download our Whey Protein 101: Introductory Guide for Food Technologists below.