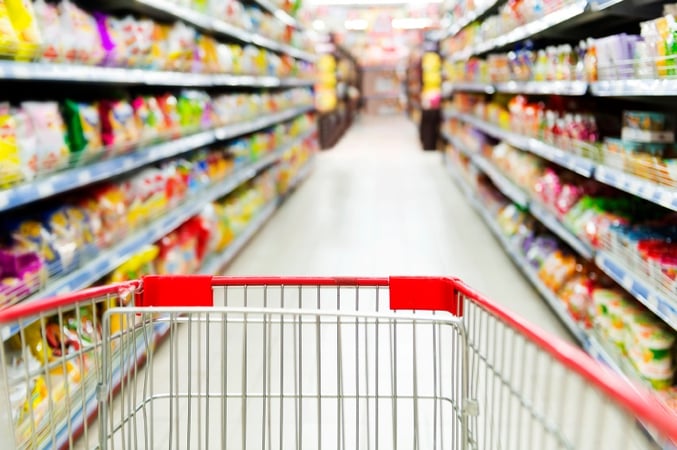 Not too many years ago, people who searched for protein-rich foods were "gym rats" – people (primarily men) who spent time at their local health center pumping iron in an attempt to chisel their physiques. But not today. It seems everyone has come to understand the remarkable benefits of protein, and we're demanding it in products on just about every shelf of the grocery store.
Clearly bodybuilders' habits were the impetus for this growing consumer trend, and most likely it happened when wellness fanatics began showing up at the gym armed with a variety of convenient protein forms; they no longer limited their intake to powdered shakes first thing in the morning – they started bringing protein-rich snack foods, beverages and other good-for-you supplements and treats with them. Now average consumers – and manufacturers – are following suit.
Here are some interesting facts we found about protein and its appeal, in a 2014 Euromonitor International Protein Trends & Technologies presentation:
"Contains protein" product claims appeal most to people between 20 and 34; even those under 19 are drawn to these claims!

This makes sense, as these age groups tend to be the most physically active, according to the 2016 Physical Activity Council Report. This presents a unique opportunity for marketers because as this demographic ages, they will undoubtedly take advantage of protein's health benefits to the heart, bones and muscle, all of which lose vitality as we age

In response to greater interest in protein, retailers – even mainstream retailers like Target – are stocking up on options for their shoppers.

Most incorporate protein products in special nutrition sections, while others are making them a part of their mainstream aisles

"Convenience formats" of protein products like ready-to-drink (RTD) beverages and protein bars make up about 25% of the sports nutrition protein products sales.

These are convenient options that have made incorporating protein into consumers' diets easy, and a source of growth in the category. RTD beverages, as an example, is currently a $766 million business, with a projected compound annual growth rate of 15%

Sports nutrition protein bars and RTD beverage sales are expected to skyrocket, to a nearly $1 billion in 2018.

Researchers found that the allure of these products is being helped by branding that positions them as high end and less sports-focused. Protein bar contents and packaging are no longer solely designed to appeal to the weightlifters of the world, but are being developed with moms, teens, young adults and even tweens in mind

Protein is becoming a must-have ingredient in a wide range of grocery choices.

Consumers can find fortified options in their fruit and vegetables juices, bottled water, non-dairy milk alternatives and RTD coffee; they're even finding it in their breakfast cereals, bread, biscuits, bars and pasta
Where will we be seeing protein in the near future? Expect it in chilled ready meals, dips and sauces, more foodservice offerings, and even in candy, where some chocolate makers are already touting it on their labels.
Because protein is such a huge part of our bodies' proper functioning and has the potential to improve our health and well being, there seems to be no end in sight for it as an ingredient. Taking advantage of the trend (or, rather, cashing in on the trend) requires manufacturers to find a vendor partner who can work alongside its team in developing the right formulation: the one that tastes great, features protein, and has the texture and mouthfeel consumers are looking for.