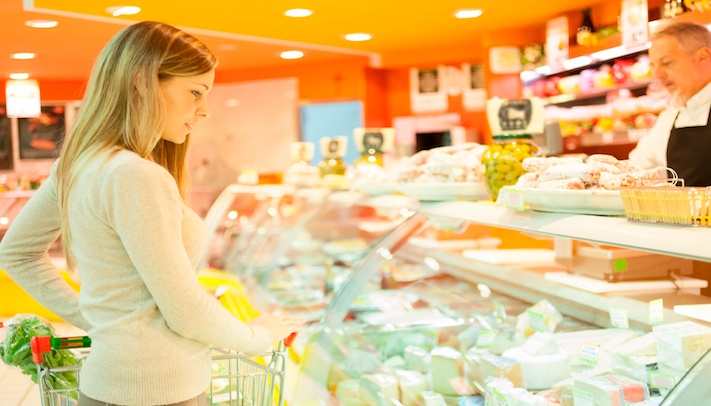 Walk into most grocery stores today and you're bound to find a prepared foods section filled with heat-and-eat meal kits, a soup and salad bar, rotisserie chickens, and a variety of other ready-to-eat foods. In fact, it might even be the focal point of the entire supermarket. What started as a way to help grocers compete with restaurants in the early 1990s has since become a crucial component of today's grocery store landscape, and researchers expect it to play an even bigger role in the years to come. According to research by the NPD Group, sales of prepared foods are predicted to increase 10% in the next decade, compared to a mere 4% increase for commercial food service traffic.
As consumers look for healthier, more convenient food options that rival restaurant quality, grocery stores have a real opportunity to improve their prepared food selections to tout specific benefits that will really appeal to consumers. After all, health-conscious shoppers demand foods that are not only made with natural, healthy ingredients, but also taste great and come prepared in a way that reminds them of their favorite restaurant.
In other words, consumers are on the lookout for the total package of freshness, taste, convenience, and quality when they're looking for the perfect ready-to-eat option. While it's fairly easy for grocers to create quick and convenient prepared food offerings, it's not exactly an easy task to create many "fresh" prepared foods such as dressings, sauces, soups, and desserts.
That's where Grande Custom Ingredients Group steps in.
Our line of natural whey protein products offer the perfect solution for grocery stores looking to improve the mouthfeel, appearance, taste, and nutrition of their prepared food options. For example, our Grande Bravo® functional whey protein concentrate is the ideal ingredient when it comes to reducing or replacing ingredients such as cream, butter, fat, and even eggs in your products, as its unique water-holding capabilities allow it to maintain – and, in some cases, enhance – your product's intended mouthfeel and texture.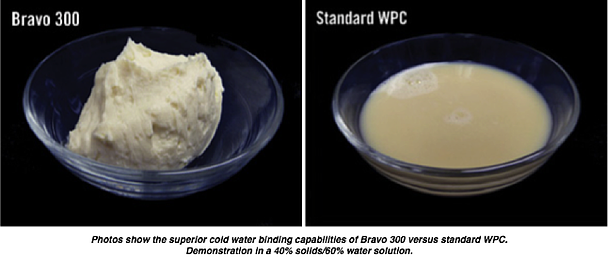 By adding Grande Bravo® to your soups, dressings, dips, baked goods, or desserts, not only will you be able to reduce the fat and calories of your applications, but you'll also be able to reduce the cost of using expensive dairy ingredients and even maintain or improve your product's texture, taste, and mouthfeel. Consumers love picking up prepared foods from grocery stores to make mealtime easier, and supermarkets can maintain their appeal over restaurants by incorporating higher-quality ingredients that enhances their food's desirability.
To find out more about how whey protein can help your store overcome these difficult formulation challenges, make sure you use our applications page, or contact our team of food science experts.