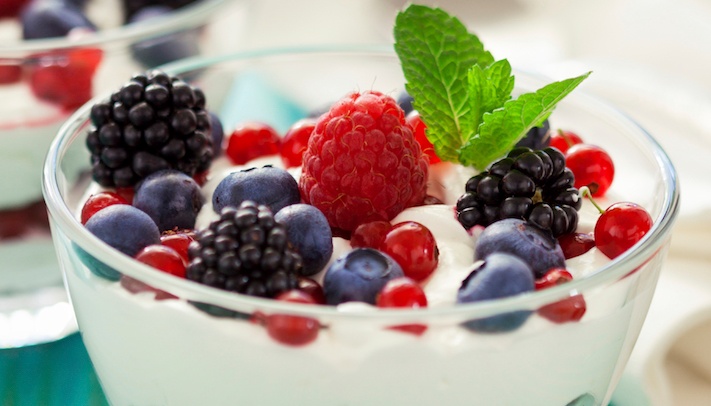 Whether they're closing their meal with them or simply enjoying them as a treat, consumers love desserts. From apple pie and ice cream to cookies and chocolate cake, there's no denying their appeal and popularity—not to mention their staying power across menu types. It doesn't matter if you're a traditional dine-in restaurant or national fast food chain; restaurant operators are constantly trying to leverage different dessert options in order to attract more consumers. In fact, dessert is on the menu at 72.5% of limited-service restaurants nationwide.
With consumers looking for more unique and interesting food items these days, operators have been using dessert to add new and appealing options to their menu. According to the NPD Group, dessert items on menus increased 3% at quick-service operations and 5% at fast casuals in Q3 2014 compared to the same period the year prior, and those dessert foods are going beyond just chocolate chip cookies and hot fudge sundaes. Now, flavors like cinnamon, peanut butter, and caramel are in the spotlight, along with seasonal, spicy, and even healthy, better-for-you options like fruit, nuts, and frozen yogurt. If today's restaurant operators want to attract more customers and boost dessert sales, they need to go beyond the norm and find ways to offer more innovative dessert offerings.
In an interview with QSR, Elizabeth Friend, Senior Foodservice Analyst at Euromonitor International, explained what makes desserts so attractive for innovation. "Restaurants are looking to desserts more than in past years, because the competitive environment has become much tougher. Operators are considering all segments of their menu for an edge, and desserts have been a big part of that. They're versatile and bring people in at different times, driving traffic and sales."
Innovation Through Nutrition
While there are many different routes restaurants can go with their dessert innovation, one option restaurant operators need to consider is using better-for-you ingredients to create lighter, more nutritious dessert items. The recent FDA menu labeling legislation makes requires restarants with 20 or more locations to publish calories on their menus. Research has shown that 36% of consumers are more likely to order a dessert item if a smaller portion is available, and better-for-you dessert foods like frozen yogurt have also exploded in popularity over the past few years. You don't have to sacrifice indulgence for nutrition anymore, and our Grande Primo™ dried yogurt and cultured dairy products can help restaurants do just that.
Grande Primo™ can be used in a variety of dessert offerings to help restaurants provide a nutritious protein boost, while also adding the authentic taste of yogurt and avoiding the shelf-life and handling issues of alternative options. Whether you use it in frozen desserts, smoothies and shakes, fruit dips, or as a snack bar coating, only Grande Primo™ provides the authentic yogurt flavor and rich, creamy mouthfeel that consumers love. And as Innovators of Dairy-Based Food Ingredients™, you can also count on all of our whey protein products to be made without chemical modifications, additives, or preservatives—with our Y100 Primo formulation even meeting the Code of Federal Regulations (CFR) for yogurt prior to drying.
For restaurant operators who are looking to add the authentic, tart taste of yogurt to their desserts without having to worry about any of the shelf-life or handling issues that often accompany fresh yogurt, Grande Primo™ provides a win-win option for both formulators and consumers. Download our Grande Primo™ Comparison Chart to see how it compares to fresh yogurt, and don't hesitate to contact our expert food scientists with any other questions you might have.