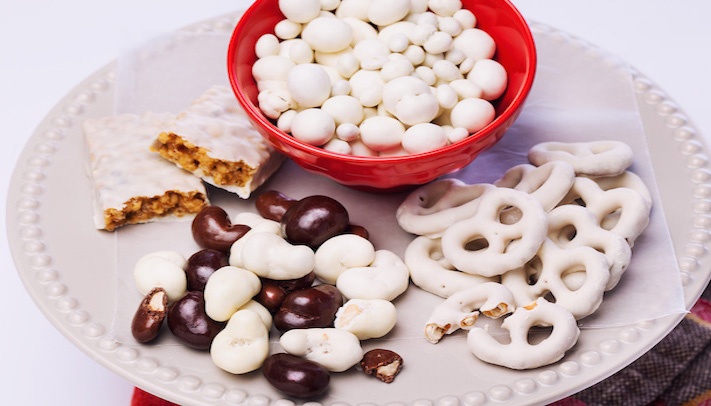 It's undeniable that today's consumers are busier than ever, as they try to fit more tasks and activities into each day. With tight schedules come on-the-go lifestyles, making consumers more prone to looking for snack options to get them through the day. As the popularity of the snack segment continues to grow, it's become increasingly important for food processors to understand the distinct features that consumers are looking for when it comes to the snacks they turn to for specific circumstances.
According to Food Business News, there are three occasions that define the snacking segment, including small meal, better-for-you, and indulgent occasions. Each occasion has its own specific functional needs or requirements that consumers will find important, such as small meal snacks providing satiety and better-for-you snacks filling a need such as protein after a workout. Likewise, indulgent snacks should provide a balance between premium and natural ingredients to avoid the perception of being too unhealthy, and therefore, avoided.
Food manufacturers can capitalize on these unique snacking trends by incorporating high quality ingredients for each of the identified occasions, enhancing the quality and appeal of their products for consumers. When you're looking for a superior ingredient that will improve the taste or texture of your product to give your snack application an extra crunch or simply an added nutritional boost, Grande Custom Ingredients Group has a line of innovative dairy-based ingredients that can be used to solve unique challenges in a wide variety of applications.
Grande Primo™ dried yogurt and cultured dairy products bring the authentic taste and texture of yogurt to a variety of applications – especially when it comes to indulgent snacks. Grande Primo™ can be used to provide a cost-effective source of yogurt that is shelf-stable and more convenient than fresh yogurt. Grande Primo™ is ideal for dips, dressings, smoothies, coatings, frozen desserts and meal replacement bars and beverages.
To add that extra crunch and protein to a better-for-you snack such as a nutrition bar or granola, Grande WPCrisp® delivers a superior blend of nutrition, flavor and texture. Grande WPCrisp® – available in 50-70% protein levels, as well as cocoa flavored – is a line of whey protein crisps that provides the best source of protein with a clean flavor, complementing the taste of the original application's primary ingredients.
Grande Bravo® functional whey protein concentrates feature distinct textural properties that allow the replacement of high fat ingredients, such as cream, butter, fat and cream cheese, while maintaining the product's natural texture, mouthfeel and flavor. Available in 7 different SKUs that range in functionality and flavor, Grande Bravo® benefits a wide variety of small meal snack applications, including spreads, dips, sauces, fillings and dressings.
When you're looking for that perfect ingredient to enhance the quality of your snack applications, Grande Custom Ingredients Group has the solution for you. To find out more about how our products can enhance your specific applications, check out our applications page or contact one of our food scientists today!