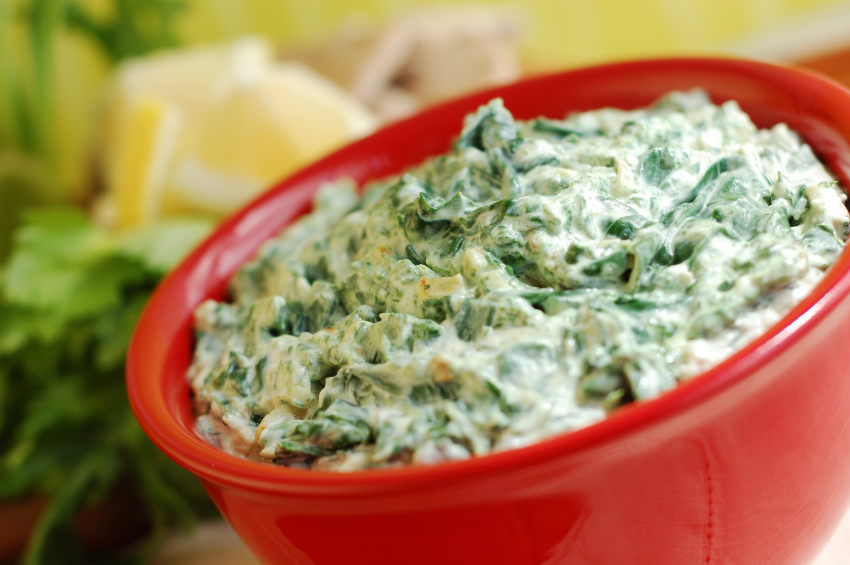 As part of a two-part series detailing the Top Ten Food Trends in 2014, The Food Channel® named "The Midwestern Food Movement" this year's #1 food trend. With more and more chefs beginning to focus on the simple, hearty ingredients traditionally found in the Midwest (i.e. dairy, meats, grains, etc.), Midwestern cuisine is slowly making its way to the spotlight. That being said, as a leading dairy producer headquartered in the heart Wisconsin, we know exactly what makes these regional dishes so irresistible.
Sharing similarities with Southern cooking, Midwestern cuisine is all about simplicity and comfort. Whether you're digging into some deep-fried, beer-battered cheese curds, helping yourself to a cheesy bacon and potato casserole, or whipping up a creamy, 4-cheese taco dip, our regional food creations are always satisfying, and never light on flavor.
As the United States sees a rise in the percentage of health-conscious adults, however, more and more Americans are more conscious about the amount of high-fat, high-calorie foods they consume. Rather than eating something simply because it sounds delicious, consumers are scouring the labels, and counting its fat and calories first. With these traditional Midwestern dishes becoming increasingly popular, consumers aren't just looking for a beer cheese spread that tastes great, they want one that's low-fat and low-calorie too.
But that tradeoff often comes with compromises. Typically, when a manufacturer reduces fat and calories it's forced to accept reduced mouthfeel, too; many replacements leave the product with a texture far from that of the original product, and sometimes even a less-than-appealing taste, too.
Fortunately, we at Grande Custom Ingredients Group® have a solution that allows for low-fat, low-calorie versions of Midwestern favorites that maintains (and often improves) the texture of favorites like Beer Cheese Soup and Reuben Dip. Using our Grande Bravo® functional whey proteins, food formulators can replace ingredients such as cream, butter, fat, and cream cheese while maintaining the rich, creamy texture consumers demand. Grande Bravo products are specifically formulated to complement a range of flavors (milky, sweet, and tart), and maintain the product's natural mouthfeel and texture so that it more closely resembles the higher fat version. In addition, Grande Bravo can be used in both cold- and heat-processed systems to meet any flavor and texture requirements.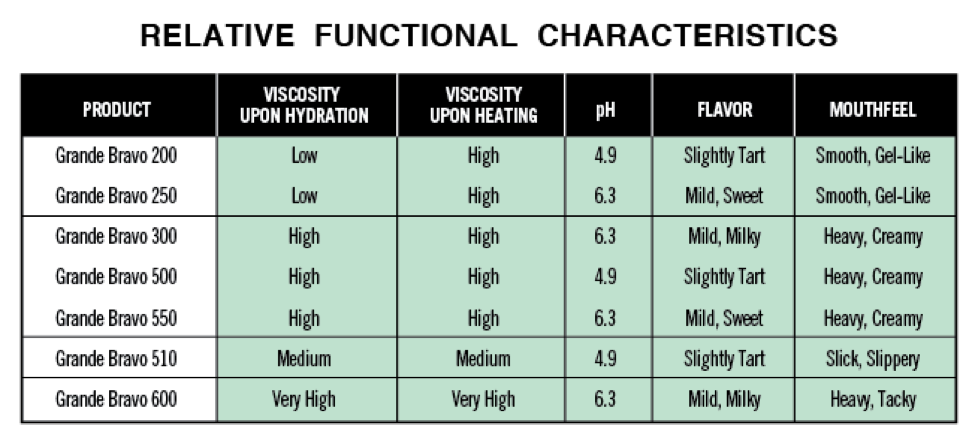 In addition to reducing costs, improving nutritional value, and maintaining the product's natural texture and viscosity, you can also be sure that Grande Bravo meets the food industry's highest quality and safety standards. Starting with the daily collection of farm-fresh, Wisconsin milk and production of natural cheese, the fresh whey is then taken through our proprietary production process at our SQF Level III-certified facility in Friendship, WI. After passing numerous quality and safety control checkpoints, our whey protein concentrate is ready to be used in all sorts of different sauces, dips, dressings, or spreads.