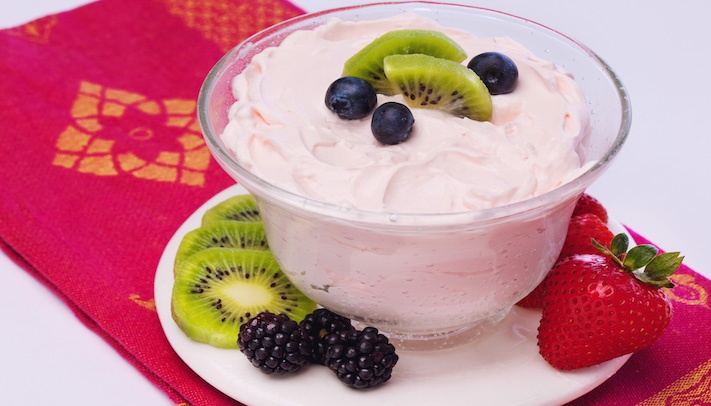 Over the past two years or so, food retailers in the U.S. have seen a large increase in the consumer demand for premium spreads and dips. In fact, according to a recent consumer survey, 79% of respondents said they had eaten spreads as a snack within the last 6 months. Given the rise in popularity of products like Nutella, hummus, and anything with Greek yogurt, consumers are attracted to the versatility of a spread's applications, their ability to be eaten on the go, as well as their natural tendency to pair well with other foods. Whether they're buying them to spread on sandwiches, dip pita chips into, or using it as a base ingredient in other recipes (i.e. cream cheese icing), there's a myriad of reasons consumers are going crazy for dips and spreads these days.
However, according to the same survey, there are still several areas where food manufacturers can improve their dip and spread products. Here's what they found:
27% of survey respondents claim they want to see more spreads with added protein
55% also wish these spreads contained more health benefits
18% of survey respondents want to see more of these products with on-the-go or portable formats
Nearly one in five respondents want more ethnic-inspired flavors (e.g. jalapeño, curry, etc.), especially 18-34 year-olds
70% of respondents listed price as the most important factor when determining which spread to buy
With these statistics in mind, it's easy to see that consumers are looking for more versatile spreads and dips with added health benefits – all at a lower cost. As the market sees a flood of new products to match the growing demand, food manufacturers will have to go above and beyond their basic offerings if they want to capture more market share in the spreads and dips product category.
Luckily, for those looking to reduce their dip's and spread's fat content, and lower ingredient costs, we've created the perfect, high-quality whey protein solution: Grande Bravo®.
Grande Bravo is a functional whey protein concentrate that happens to be very different from the other commodity whey proteins on the market. Rather than taking a one-size-fits-all approach for our whey protein concentrate, our Grande Bravo product line contains SKUs that vary in functionality and flavor. Using our proprietary process, we're able to offer a wider variety of functional whey proteins, each better suited to complement your original product's flavor, appearance, and mouthfeel. Because of this, you're more able to create a lower-fat version of your original product, all without having to sacrifice the original product's taste and texture – a common problem for traditional low-fat products. And on top of all that, Grande Bravo is intended for use as a replacement for typical fat-rich dairy ingredients like cream, butter, fat, and cream cheese, allowing your company to save money on costly dairy ingredients while maintaining a clean label.
Whether your company is simply looking to save on ingredient costs, or they're looking to formulate a reduced-fat product with improved health benefits – all while maintaining that same great taste and flavor as the original – Grande Bravo is your #1 option. To learn more about how you can use it to improve your spreads and dips, check out our applications page or contact one of our food scientists today!