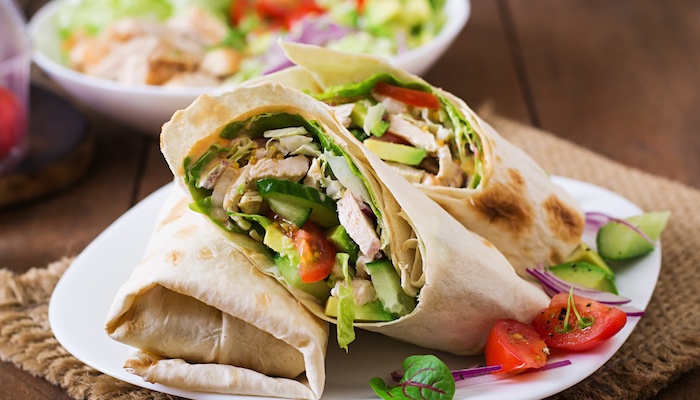 Fast-casual restaurants had a come-back year in 2017 compared to 2016. Sales for fast-casuals exceeded expectations for 2017 and grew by 9% among the top 250 restaurant chains. They remain one of the most popular dining destinations across the country and have hit the sweet spot with consumers by offering higher quality, healthier options compared to traditional fast food restaurants, while still maintaining quick service and an affordable price range.
To help your fast-casual stand out in what's become an increasingly competitive market, here are four trends restaurants should follow to keep up with consumer demands throughout 2018 (and beyond):
1. Cutting Artificial Ingredients
This trend might sound familiar, but it's still catching on with fast-casuals across the country. Some chains announced several years ago that they were in the process of removing artificial ingredients from their menus and, by now, they're completely free from using those ingredients. Consumers want more clean ingredients in their food, and it's certainly not too late to start offering those. Doing so will help your menu stand above the competition.
2. Locally-Sourced Ingredients
While it's sometimes harder for national chains to use locally-sourced ingredients in their menus, more and more regional fast-casual chains are starting to offer locally-sourced menu items. Today's consumers want transparency, especially when it comes to where their food came from, and the closer to home you can get, the happier they are knowing it didn't travel halfway across the country to end up on their plates.
3. Greater Variety & Balanced Options
When fast-casuals burst onto the scene a few years ago, their unique style allowed for more creative restaurant concepts to thrive. From fusion cuisine like sushi burritos to build-your-own-pizza bars and everything in between, restaurants with diverse offerings have piqued the interest of consumers and have seen diners increase the frequency of their visits—especially among Millennial and Gen X diners. If you're looking to stand out, don't be afraid to increase your variety and offer some more diverse menu options.
4. Chef-Driven Menus
To help cement their positions as higher-quality alternatives to fast foods, fast-casual restaurants are reaching out to fine-dining chefs to help improve their offerings. Given the growing popularity of fast-casuals, some chefs have even abandoned their full-service kitchens for a chance to capitalize on the fastest-growing segment in American dining. As the competition heats up for fast-casuals in 2018, having a chef-driven menu can help signal your food quality.
For fast-casual restaurants looking to take advantage of these trends while also reducing the high-fat, high-cost ingredients found in more traditional fast-casual foods, incorporating functional whey protein into your formulations is the ideal solution. Not only is it all natural, but it can also help enhance the mouthfeel and texture of your foods to be just as good as - if not better than - the original formulation. To learn more about how you can incorporate more natural ingredients into your menu, all while reducing costs, make sure to read our How to Improve Your Product's Food Quality — While Reducing Costs whitepaper. Simply click the link below to get your free copy.