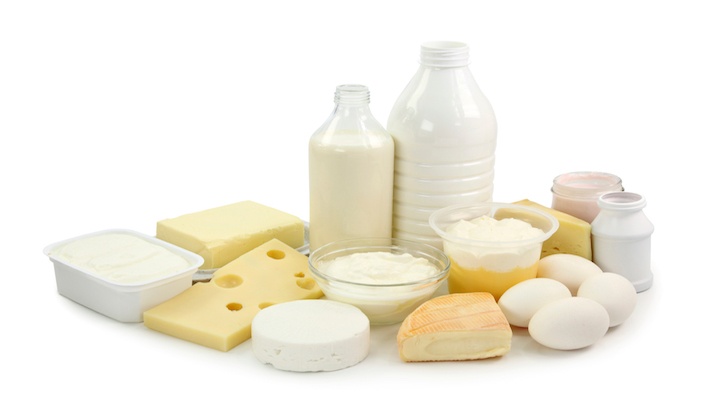 With the New Year in full swing, now is the time of year when consumers are most active about checking the nutrition labels on their groceries. It's that time to make New Year's resolutions, after all, and people are always the most committed to their diets and exercise routines at the start. For food manufacturers, this means brands that want to drive sales in 2016 need to carefully consider the ingredients they use in their products, how those ingredients affect nutrition, and what those ingredients mean to consumers—and they need to do it fast!
But what are consumers looking for in 2016 besides just "healthy" foods?
According to Mintel's Global Food & Drink Trends 2016 study, consumer demands for natural and 'less processed' foods and drinks are forcing companies to remove artificial ingredients. Products that have yet to do so will face scrutiny—or worse—from consumers who are looking for natural formulations with recognizable ingredients. People want simple, healthy foods nowadays, and they're actively trying to avoid artificial ingredients and other chemical and genetic modifiers. In fact, Nielsen reports 49% of today's households are consciously avoiding artificial flavors and colors, and 60% say the absence of artificial ingredients is important to their food purchase decisions.
Similarly, Food Manufacturing explains that as consumers' definitions of health continues to evolve, descriptors like "fresh," "local," and "natural" will lose their elitist associations and be insisted upon by all consumers—not just the affluent and activists. Groceries that are free of artificial ingredients and modifiers won't just be available at stores like Whole Foods and Trader Joes; it'll eventually become the norm for food everywhere to meet those standards. That being said, manufacturers will have to improve their products to higher levels of food and health safety before their key accounts begin to request them, so it's best they start building their reputation right away.
With these two trends in mind, food manufacturers can score a win-win for their brands by incorporating better, more natural ingredients that consumers demand, while also improving the health and nutrition of their products. One ingredient that can help them do this is whey protein.
The Best Whey to Prepare for 2016
As Innovators of Dairy-Based Food Ingredients™, Grande Custom Ingredients Group specializes in whey protein, and we offer a full line of natural & innovative whey protein products that can be used in a variety of food and beverage applications. Grande Bravo®, for example, can be used to reduce or replace high-cost, high-fat premium ingredients such as cream, butter, fat, cream cheese, and even eggs. This helps lower the fat and calorie content of your product, while also improving the taste, texture, and mouthfeel. The best part? Our entire line of whey protein products is made with a natural production process that uses zero artificial flavors, colors, ingredients, or chemical modifiers. This means that food manufacturers can cut fat and calories from their products, lower the manufacturing cost, AND clean up their labels by using just a single, natural ingredient.
For more information about the rest of our natural whey protein products, or to find out how you can use whey in your food and beverage applications, please contact our expert food scientists or visit our application page.